About
Our Firm
Chicago Personal Injury Lawyers
Susan E. Loggans & Associates, P.C. is one of the top personal injury law firms in Chicago, and throughout the Country. The name is synonymous with tough, no nonsense litigation, resulting in appropriate compensation for victims injured or killed as a result of negligence or other improper conduct. "We will fight for you!" is the firm's promise. Susan E. Loggans, a nationally known trial lawyer, and media litigation analyst who founded the firm in 1977 and has been actively involved in its success ever since.
In addition to trying cases, Susan personally supervises an office staff while directing a cadre of Illinois attorneys in the many aspects of tort law.
The title of one of her publications "…Nothing Left to Chance" could well describe her dedication to the legal profession.
Ms. Loggans is a multi-engine rated pilot, which lead to her passion for representing those injured in aviation tragedies. Susan E. Loggans & Associates also represents clients in all types of medical malpractice cases, products liability cases, motor vehicle collisions, construction injuries, wrongful death cases, and premises liability matters.
Whether you have been injured in an auto accident or have lost a loved one due to another person's negligence, our Chicago personal injury attorneys are ready to work to get you the compensation you deserve. We also represent the families of children who suffer from injuries incurred during birthing procedures, such as cerebral palsy, spinal cord injuries, and other birth traumas. Many of our clients have been injured due to a doctor's negligence to yield to required safety precautions, and we have fought tirelessly for them.
Susan E. Loggans & Associates includes a number of experienced trial lawyers hand selected by Ms. Loggans. Each attorney is dedicated to the finest representation of the firm's clients.
If you were injured on the job and need representation, we can help. The personal injury lawyers of Susan E. Loggans & Associates represent those dealing with everything from birth injuries to airplane crashes and are available to help you.
Call (312) 201-8600 now for more information about our attorneys, their qualifications, and how we can help.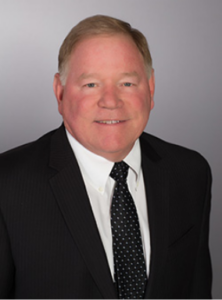 Examples of the settlements that Mr. Condron has achieved:
3.1 million dollars against multiple contractors in a Will County case for a widow whose husband fell through the roof of a business being constructed in the Southern suburbs, despite the employer being fined by OSHA
Seven-figure settlement with a local hospital for medical malpractice for below the knee amputation following a gunshot wound
$600,000 for a truck driver who fell from a temporary ladder at a business that denied owning the ladder;
Seven figure settlement for wrongful death for malpractice resulting in a stillborn baby at a local teaching hospital for failure to promptly and appropriately respond to emails
Policy limit from a physician who failed to act upon a patient's elevated cholesterol for three (3) years. The client was previously rejected by another firm who felt that no case existed
Patrick J. Condron
Patrick J. Condron, "Of Counsel" with Susan E. Loggans & Associates, P.C., has been an attorney with a concentration in personal injury litigation his entire legal career, which began in 1979. Patrick is a lifelong Chicagoan who grew up on the southwest side of Chicago. His father, Joseph, was first generation Irish who served in the U.S. Army with distinction in World War II and was a gracious and hard-working manager in the grocery business. Patrick comes from a family of six brothers and one sister. He and his brothers played many sports in grammar school and high school, including basketball, football, baseball, and boxing. Patrick went to Leo High School, which has a long tradition of producing lawyers and judges. Three of Patrick's brothers are lawyers. Patrick worked his way through college and law school. Patrick graduated from Illinois State University with Honors and attended law school at DePaul University Law School in Chicago. Patrick was the first associate to practice with Susan Loggans and has been with Ms. Loggans since 1979, including being her senior associate and partner.
Mr. Condron has litigated every type of personal injury case in tort, including medical malpractice, automobile negligence, and products liability cases, including chemical warning defects, as well as cases involving defective machinery, premises liability, construction accidents, and other forms of intentional and negligent conduct resulting in serious injury or wrongful death.
Types of malpractice cases where Mr. Condron and Ms. Loggans have teamed up as Chicago medical malpractice lawyers to achieve multi-million dollar recoveries have been in cases like birth injuries to children resulting in cerebral palsy and other handicaps, various forms of cancer misdiagnosis and late diagnosis, as well as numerous other forms of medical conditions that have been ignored or mishandled by medical personnel.
Mr. Condron has been a keynote speaker to various legal groups including the Chicago Bar Association, Arkansas Trial Lawyers, and other groups to discuss the intricacies of personal injury litigation. Patrick married his grammar school sweetheart, Kathleen. She also comes from a large Irish family from the southwest side of Chicago. Kathleen's father, Henry, was a Chicago policeman whose long service are defined by the terms, "integrity" and "courage." Patrick and Kathleen were married in 1979, the same year he was sworn into the legal practice. Kathleen is a teacher who specializes in working with deaf children with multiple learning deficits in the southwest suburbs. Patrick and Kathleen have four grown children – Katie, a schoolteacher; Anne, a website editor; Patrick Jr., a construction project manager; and Ellen, a senior at the University of Illinois who is majoring in hospitality and culinary arts after recently completing an internship in an exclusive north side restaurant. Patrick and his family spend much of their time attending family functions or just hanging out in southwestern Michigan.
Mr. Condron has a successful select private practice in addition to his Of Counsel work with Ms. Loggans. Mr. Condron provides all forms of legal support services with Ms. Loggans to assist clients with their needs in the litigation process from start to finish.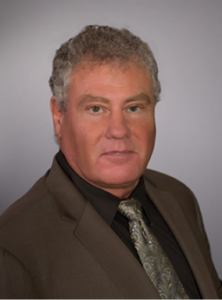 William F. Ashley
After graduating from Fenwick High School in Oak Park, Illinois, Dr. Ashley majored in biological science at Loyola University of Chicago's Lake Shore Campus where he did research in organic chemistry and did extensive tutoring in the sciences, before receiving a Bachelor of Science degree Magna Cum Laude upon graduation. He then attended the University Of Illinois College Of Medicine, co-managing the UIC medical student lecture note coop during his freshman and sophomore years, and then receiving a Medical Doctorate degree in 1982.
He began his post-graduate medical training with a rotating medical-surgical internship at Louis A. Weiss Memorial Hospital, followed a residency in general internal medicine at Hines Veterans Administration Hospital. After completing his post-graduate training, he worked in research and served as a clinical instructor in medicine at Westside Veterans Administration Hospital, where he oversaw the residents in the general medical and medical consult clinics, and lectured the medical students. He became interested in law early on, gradually transitioning into that field, and now has over 20 years' experience.
Dr. Ashley's areas of professional interest include medicine and the law, mechanisms and long-term outcomes of injury, healthcare screening protocols, electronic medical record design, pathophysiology, and clinical neurology. Personal interests include: higher mathematics, mechanics/physics, etymology, hiking/climbing/camping, physical fitness, nutrition, dogs and other pets, and contemporary music.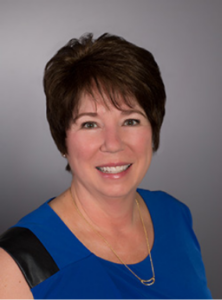 Kim A. Jones
Kim A. Jones is the Executive Assistant to Susan E. Loggans. Kim started working with Ms. Loggans when she was a young lawyer and has continued to work with her before and after she opened her own firm in 1977. Kim is born and raised in Chicago and attended Southern Illinois University where she became a court reporter. She provides administrative, business, and marketing support for the law office, as well as working closely with the professional staff.