Anesthesia Malpractice Lawyer in Chicago

Anesthesia Malpractice
Anesthesia is a state of temporary induced loss of sensation or awareness that is used in many surgical procedures. Patients who are anesthetized enter unconscious or semi-conscious states through drugs, medications, or gasses to avoid feeling any physical pain.
In many cases, anesthesia is administered without any complications. Any mistake that does occur during anesthesia, however, can result in very serious complications, including catastrophic or even fatal injuries.
Anesthesia Malpractice Lawyer in Chicago
If you suffered a severe injury or your loved one was killed in the Chicagoland area as a result of any kind of anesthesia error, it will be in your best interest to seek legal representation as soon as possible. Susan E. Loggans & Associates represents clients in communities all over Cook County, such as Chicago, Des Plaines, Berwyn, Burbank, Calumet City, and many others.
Susan E. Loggans is an experienced personal injury attorney in Chicago who can fight to get fair and full compensation for all of your past and future medical bills, lost wages, and other types of economic and noneconomic damages.
Call (312) 201-8600 to have our lawyer review your case and help you understand all of your legal options during a free initial consultation. Susan E. Loggans & Associates provides legal services on a contingency fee basis, meaning that you will not be responsible for paying our firm anything unless you receive a monetary award.
Types of Anesthesia Malpractice
Anesthesia helps control the breathing, blood pressure, heart rate, and other vitals of patients undergoing medical procedures so they can be relaxed and avoid feeling pain. Essentially, there are three broad categories of anesthesia:
General Anesthesia
Under general anesthesia, people are completely unconscious and unable to feel pain during medical procedures. Patients enter a medically induced state of unconsciousness through suppression of central nervous system (CNS) activity. General anesthesia may involve inhaled agents such as isoflurane, desflurane, sevoflurane, or nitrous oxide, but general anesthesia can also involve intravenous (IV) use of certain drugs to produce anesthesia or sedation such as ketamine, barbiturates, or benzodiazepines. General anesthesia may be used for procedures that will be particularly lengthy, may result in significant blood loss, or affect the patient's breathing.
Regional Anesthesia
Under regional anesthesia, local anesthetics are used to block sensations of pain from a large area of the body—such as an arm or leg—but procedures are performed without patients having to be unconscious. With regional anesthesia, medication is injected near a cluster of nerves to numb only the area of a patient's body that requires surgery. Two of the most common kinds of regional anesthesia are spinal anesthesia and epidural anesthesia, both of which involve injections to specific areas of the back. Peripheral nerve blocks are another kind of regional anesthesia involving shots to block pain around specific nerves or groups of nerves. Regional anesthesia involves the use of local anesthetic drugs such as lidocaine and is often supplemented with IV sedation.
Local Anesthesia
Local anesthesia typically involves injections of local anesthetic drugs into tissue to numb small, specific parts of the body for minor procedures. Local anesthesia is used for many different kinds of medical procedures, with the most frequent usually being dental procedures and eye surgeries. Commonly used local anesthetics include lidocaine, articaine, mepivacaine, prilocaine, and bupivacaine.
Common Anesthesia Errors
While modern anesthesia is largely considered safer than ever before, anesthesia dosage errors can lead to damaging consequences for patients. In certain cases when an inadequate amount of anesthetic is administered, patients may experience a condition known as anesthesia or anesthetic awareness.
Such awareness during a surgical procedure can leave patients powerless to notify medical professionals that additional anesthetics are required. People who are awake during surgical procedures may suffer from extreme emotional distress and long-term psychological consequences such as post-traumatic stress disorder (PTSD).
In other cases, too much anesthesia can result in prolonged sedation. Medical staff negligence in the administration of anesthesia can result in other serious injuries such as brain damage, paralysis, seizures, comas, or even death.
Some of the other most common types of anesthesia errors include, but are not limited to:
Administering incorrect anesthetics
Administering anesthesia to allergic patient
Defective medical equipment
Delayed anesthesia delivery
Drug or alcohol use by medical provider
Failure to properly administer oxygen during surgery
Failure to properly monitor vital signs
Failure to correctly intubate
Failure to prevent anesthesia interactions (prescription drugs)
Failure to properly instruct patients prior to anesthesia
Failure to monitor patient
Failure to recognize complications
Anesthesia Malpractice Resources
The ASA identifies itself as "an educational, research and scientific association of physicians organized to raise and maintain the standards of the medical practice of anesthesiology and improve the care of the patient." Visit this website to learn more about types of anesthesia, types of anesthesia providers, and what to expect before, during and after your operation and anesthesia. You can also read patient stories and find answers to frequently asked questions.
View the full text of a study published in the January 2016 issue of Anesthesiology, the official journal of the ASA. The study's purpose was to "assess the rates of perioperative medication errors (MEs) and adverse drug events (ADEs) as percentages of medication administrations, to evaluate their root causes, and to formulate targeted solutions to prevent them." The study concluded that one in 20 perioperative medication administrations included an ME and ADE, more than one-third of the MEs led to observed ADEs, and the remaining two-thirds had the potential for harm—rates that were "markedly higher than those reported by retrospective surveys."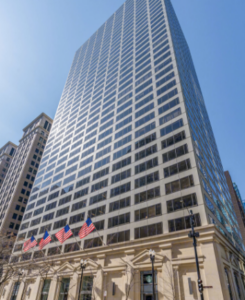 Susan Loggans Law
Were you or your loved one the victim of any anesthesia error in Cook County? Susan E. Loggans & Associates represents people injured as the result of medical malpractice in Evanston, Oak Forest, Park Ridge, Elgin, Elmhurst, and many surrounding areas of northern Illinois.
Chicago personal injury lawyer Susan E. Loggans works with esteemed experts in investigating and pursuing anesthesia error cases. She can provide a complete evaluation of your case as soon as you call (312) 201-8600 or fill out an online contact form below to schedule a free, no-obligation consultation.