Bus Accident Lawyer

Bus Accidents
Chicago Transit Authority (CTA) buses are a common sight on most any city street in Chicago, and school buses regularly commute children to and from schools all over Cook County and greater Illinois. Most buses in Illinois are considered "common carriers," which means that the bus operator "owes a duty to exercise the highest degree of care consistent with the practical operation of its conveyances to protect the safety of the passenger and such duty is continuous throughout this relationship and extends to passengers who are given a transfer for continuous passage upon another conveyance of the carrier." [Rotheli v. Chicago Transit Authority, 7 Ill.2d 172, 130 N.E.2d 172 (1955)]
Buses are unique vehicles that frequently carry large numbers of passengers, and any motor vehicle accident involving a bus can result in very serious injuries for certain passengers. The insurance companies for buses involved in crashes will often contact victims shortly after the accidents to make settlement offers, but it is important for anybody involved in any bus accident to avoid making any statement to such representatives until they have legal counsel.
Bus Accident Lawyer
If you suffered serious injuries or your loved one was killed in a bus crash anywhere in Cook County, it is in your best interest to seek legal representation as soon as possible. Susan E. Loggans & Associates represents clients involved in various motor vehicle accidents in Chicago, Elgin, Evanston, Des Plaines, Berwyn, and many surrounding areas of northern Illinois.
Susan E. Loggans is a skilled personal injury lawyer in Chicago who understands the challenges victims face following these types of crashes, which is why she fights to get every person she represents maximum compensation. You can have our attorney provide a complete evaluation of your case as soon as you call (312) 201-8600 to take advantage of a free, no-obligation consultation.
Susan E. Loggans & Associates provides legal representation on a contingency fee basis, meaning you pay fees only if you receive a monetary award.
Common Causes of Bus Accidents
Illinois has hundreds of companies that provide bus services for local schools. The Chicago area is also served by numerous local and national bus carriers, including—but not limited to:
CTA
Pace
Chicago Trolley & Double Decker Co.
Barons Bus Lines
Burlington Trailways
Van Galder Bus Company
Greyhound
Megabus
Coach USA, LLC
El Expreso Bus Company
Omnibus Express
Los Paisanos Autobuses, Inc.
Turimex Internacional
Tornado Bus Company
Any one of a number of different factors can be responsible for or directly contribute to causing an accident. Such crashes are often investigated by multiple agencies, but victims should still attempt to take pictures of the accident scene and document all bills and keep all receipts for costs relating to their injuries.
A few of the most frequent causes of bus accidents in Chicago include, but are not limited to:
Driver error
Failure to maintain
Another driver's negligence
Defective parts
Inadequate driver training
Failure to repair traffic signals or hazardous road conditions
Depending on the specific cause of a bus crash, it may be possible that multiple parties are liable for a victim's injuries.
Types of Bus Accident Injuries
Many buses do not provide the same level of protection for passengers that they would otherwise have in traditional passenger vehicles. The lack of airbags or safety belts can mean that some passengers, such as elderly or disabled individuals, are more likely to sustain catastrophic injuries.
The seeming severity of an actual bus accident is not always the complete indicator for how serious the resulting injuries are. People can be severely injured even in very minor collisions.
Common kinds of injuries involved in bus accidents in Illinois include, but are not limited to:
Fractures
Neck Injuries
Paralysis
Herniated Discs
Internal Organ Damage
Disfigurement
Coma
Death
The FMCSA is a federal agency within the United States Department of Transportation that is responsible for regulating the trucking industry. Visit this website to access research, statistics, and information about regulations, including drug and alcohol testing, civil penalties, and hours of service. The website also has answers to frequently asked questions about laws and regulations, carrier and vehicle safety, and state issues.
NHTSA is the federal agency with the mission to "Save lives, prevent injuries and reduce economic costs due to road traffic crashes, through education, research, safety standards and enforcement activity." On this website, you can find answers to many frequently asked questions relating to school bus safety. You can also read about how to talk to your child about school bus safety and numerous factsheets for professionals.
IDOT is the state agency in charge of state-maintained public roadways. IDOT is responsible for regulating and overseeing both the approximately 250 scheduled bus inspections and the more than 5,500 annual non-scheduled school bus inspections. Learn more about laws and regulations, inspection locations, and inspection records on this website.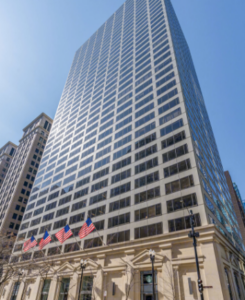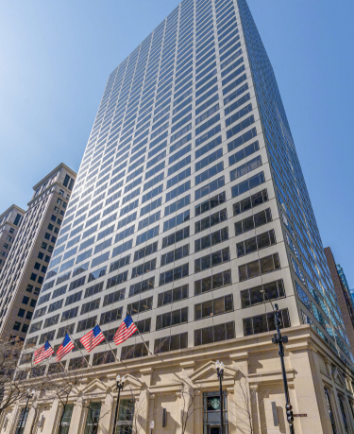 Susan Loggans Law
Did you sustain catastrophic injuries or was your loved one killed in a bus crash anywhere in the Chicagoland area? You will want to make sure that you avoid making any statement about the accident until you have legal counsel.
Chicago personal injury lawyer Susan E. Loggans helps individuals in communities throughout Cook County, such as Oak Forest, Elmhurst, Park Ridge, Calumet City, Burbank, and many others. Call (312) 201-8600 or fill out an online contact form to have our attorney review your case and answer all of your legal questions during a free initial consultation.