Motorcycle Accident Attorney
Motorcycle Accidents
Whether it is viewing the majestic Chicago skyline from Lake Shore Drive or riding through scenic farm country in surrounding counties, motorcycles are extremely popular for both getaways and basic transportation in Illinois. Considering that a 2014 report from the Environmental Protection Agency (EPA) estimated that the average new car or light-duty truck sold in the 2003 model year was 4,021 pounds while most motorcycles only weigh somewhere between 200 and 700 pounds, collisions between these two types of vehicles often leave motorcyclists bearing the brunt of such crashes.
In addition to basic size differences, motorcyclists are also inherently susceptible to catastrophic injuries because of their lack of protection compared to the occupants of most passenger vehicles. Victims in motorcycle accidents often sustain serious injuries that not only require extensive medical care but also leave them unable to return to work.
Motorcycle Accident Attorney
Did you suffer catastrophic injuries or was your loved one killed in a motorcycle crash caused by another party's negligence in the greater Chicagoland area? You will want to contact Susan E. Loggans & Associates as soon as possible.
Susan E. Loggans is an experienced personal injury lawyer in Chicago who represents clients involved in automobile accidents in Calumet City, Chicago, Des Plaines, Berwyn, Burbank, and many surrounding areas of Cook County. You can have our attorney review your case and discuss all of your legal options when you call (312) 201-8600 to receive a free initial consultation. Susan E. Loggans & Associates provides legal services on a contingency fee basis, meaning there are no fees assessed unless you receive a monetary award.
Causes of Motorcycle Accidents
The smaller size of motorcycles compared to most vehicles on the road often means that some motorists fail to adequately gauge their speed or even recognize their presence. As a result, negligent drivers are frequently at fault in the following common types of motorcycle crashes:
Left Turn Accidents

An incredibly common kind of motorcycle collision involves drivers of passenger vehicle turning left in front of oncoming motorcycles, possibly without realizing how fast motorcycles are traveling or simply not seeing them at all. Motorcyclists are left powerless to avoid collisions and often suffer severe injuries.

Rear-End Crashes

Unlike fender benders between passenger vehicles that might result in minimal damage, a car that strikes a motorcycle in a rear-end accident can actually throw the motorcyclist from the vehicle.

Lane Change Collisions

Drivers who fail to check blind spots or misinterpret the speeds of nearby motorcycles can cause immense damage and serious injuries when they enter the lanes of the motorcycles.

Intersection Accidents

Failure to stop at red lights or yield at intersections usually leads to devastating collisions, and motorcyclists are particularly susceptible to catastrophic injuries in such crashes.

Driving Under the Influence (DUI) Crashes

Just as drunk drivers are more likely to be involved in accidents in general, motorcyclists can often be victims.

Open Door Collisions

Similar to the dangers faced by bicyclists in urban settings, motorcyclists are unable to avoid drivers or passengers of vehicles swinging open doors on city streets without looking first for oncoming motorcycles.

Unsafe Roadways

Certain government agencies could be liable for certain dangerous road conditions, such as improperly constructed, designed, or maintained highways.

Defective Parts

If a motorcyclist's injuries are the result of faulty equipment, that individual could have a product liability claim against the manufacturer.
Motorcycle Accident Injuries
Many motorcycle crash victims have their lives irrevocably altered because of the nature of the injuries they sustain. In addition to the victims themselves, entire families can be affected because of the full-time care that victims require in addition to the financial difficulties that arise from victims being unable to return to their places of employment.
A few of the types of most common injuries arising from motorcycle accidents include, but are not limited to:
Road Rash
Fractures
Neck Injuries
Herniated Discs
Internal Organ Damage
Disfigurement
Paralysis
Coma
Death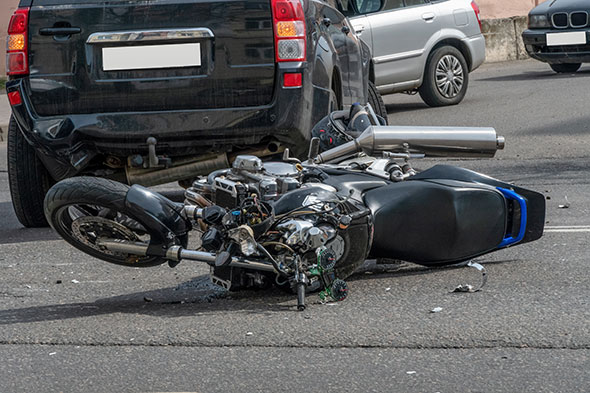 Motorcycle Accident Resources
Top Cats – Illinois is a not-for-profit organization of business owners and motorcycle enthusiasts. Top Cats provides safety instruction, organizes social events, engages in charitable activities, and conducts awards programs and riding activities. Visit this website to learn more about the organization, find safety information, and access numerous links for motorcycle manufacturers, accessories, and services.
The GHSA is a 501(c)(3) nonprofit organization "representing the state and territorial highway safety offices that implement federal grant programs to address behavioral highway safety issues." View the full text of a 2015 report on motorcyclist fatalities. Data in this report shows that motorcyclists have accounted for more than 10 percent (as much as 15 percent in 2012) of total traffic fatalities after several years of being a single-digit percentage (as low as 5 percent from 1995 through 1997).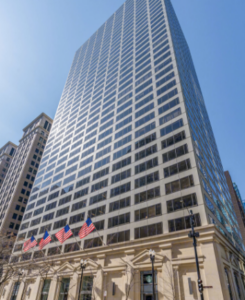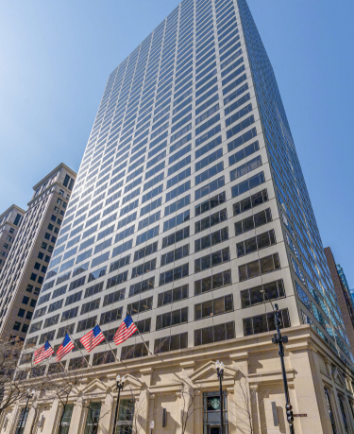 Susan Loggans Law
If you sustained severe injuries or your loved one was killed in a motorcycle crash caused by another party's negligence in northern Illinois, it is in your best interest to quickly retain legal counsel. Susan E. Loggans & Associates helps people in communities all over the greater Cook County area, such as Elgin, Elmhurst, Evanston, Oak Forest, Park Ridge, and many others.
Chicago personal injury attorney Susan E. Loggans will fight to get you all of the compensation you are entitled to for all of your past and future medical bills, lost wages, and pain and suffering. Call (312) 201-8600 or submit an online contact form to have our lawyer provide a complete evaluation of your case during a free, no-obligation consultation.