Chicago Negligent Security Lawyer

Negligent Security
Different property owners in Chicago have different legal obligations. Bars or retail shopping centers may hire actual security personnel, while landlords and residential property owners can be expected simply to keep their premises free from hazards.
When a person is attacked or suffers serious injuries because of a property owner's failure to secure the premises, the property owner could be liable for the victim's medical bills, lost wages, and other damages. It is critical for any person injured as the result of negligent security to immediately retain legal counsel so key evidence can be preserved and legal claims can be filed before the statute of limitations expires.
Chicago Negligent Security Lawyer
Did you sustain severe injuries or was your loved one killed because of a property owner's inadequate security anywhere in the greater Chicagoland area? You will want to contact Susan E. Loggans & Associates as soon as possible.
Chicago personal injury lawyer Susan E. Loggans helps clients with premises liability matters in Burbank, Calumet City, Chicago, Des Plaines, Berwyn, and many surrounding areas of Cook County. Our attorney can review your case and help you understand all of your legal options when you call (312) 201-8600 to set up a free initial consultation. Susan E. Loggans & Associates represents people on a contingency fee basis, so clients do not pay one cent unless they receive monetary awards.
Types of Negligent Security
Negligent security often leads to people becoming the victims of violent criminal acts, such as robbery, assault, or even rape. While property owners may not be liable for certain unexpected criminal acts of violence against invitees or licensees, unsafe conditions that led to the victim's injuries could be grounds for a premises liability action.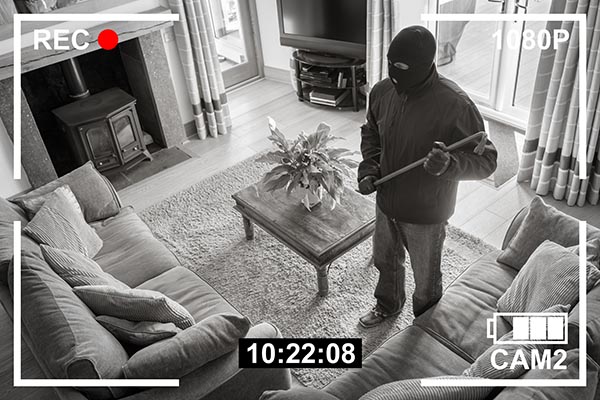 Some of the kinds of dangerous conditions that are involved in negligent security cases:
Broken or defective doors, locks, fences, or gates
Broken or uneven stairs and steps
Defective or faulty alarm systems
Failure to properly assess employees (security officers) or visitors
Failure to remove intoxicated or violent customers, visitors, or guests
Improperly secured entrances and exits
Inadequate crowd-control measures
Inoperative emergency call boxes
Insufficient lighting
Lack of alarms
Lack of security cameras
No security guards or improperly trained guards
Where Negligent Security Injuries Occur
Many different types of commercial establishments could be liable for negligent security. Some of the kinds of businesses or organizations include, but are not limited to:
Amusement parks
Apartment complexes and condominiums
Banks and ATM kiosks
Bars and clubs
Chicago Transit Authority (CTA) locations
Child care facilities
Churches, synagogues and other religious centers
Gas stations
Gyms and sports facilities
Hospitals and nursing homes
Hotels and motels
Movie theaters
Office buildings
O'Hare International Airport
Parking garages and lots
Restaurants
Schools, colleges, and universities
Schools, universities and daycare centers
Shopping centers and retail outlets
Sports and entertainment arenas
Swimming pools
Truck stops
Chicago Negligent Security Resources
View an application based on Citizen Law Enforcement Analysis and Reporting (CLEAR), the system of relational databases used by the CPD. You can see choropleth maps and tables of reported crime summarized into categories. You can search for specific crimes committed over the course of the past 90 days (three months), 180 days (six months), 270 days (nine months), or 365 days (12 months/one year).
The Public Safety Consortium in Chicago consists of key departments and agencies dedicated to public safety and security, including the CPD, Chicago Fire Department/Emergency Medical Services, and the Office of Emergency Management and Communications (OEMC). Visit this website to view recent news releases, read alerts, and learn more about services. Elsewhere on this website, you can also report building-related violations and learn about violence prevention programs.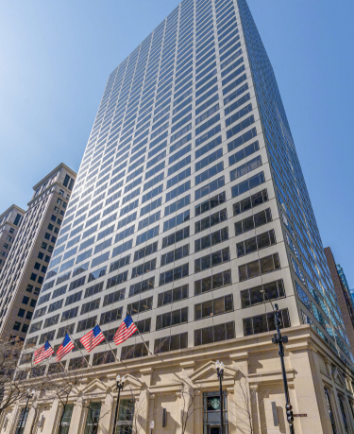 Susan Loggans Law
If you suffered catastrophic injuries or your loved one was killed because of a property owner's failure to maintain adequate security in Cook County, it will be in your best interest to quickly seek legal representation. Susan E. Loggans & Associates helps people all over northern Illinois, including Elgin, Elmhurst, Evanston, Oak Forest, Park Ridge, and several other nearby communities.
Susan E. Loggans is a skilled personal injury attorney in Chicago who can work to help you get the compensation you need and deserve. Call (312) 201-8600 or fill out an online contact form below to have our lawyer provide a complete evaluation of your case during a free, no-obligation consultation.