Chicago Amusement Park Accident Attorney

Amusement Park Accidents
Each year, 297 million U.S. citizens are entertained at nearly 400 amusement parks across the country. 1.7 billion park attendees experience safe and exciting rides. However negligence occurs every day in amusement parks, either by ride architecture or staff.
Amusement park accidents have a wide range. An injury can be as simple as a fall, or can be as violent as a brain injury. Oftentimes, this is because the ride operator or park owner was careless. There are even instances of robbery or crimes of violence on amusement park premises.
No one should ever have to suffer when they enter an amusement park. If you or someone you know was injured in an amusement park, it is essential you call a personal injury attorney.
Chicago Amusement Park Accident Attorney
No one expects to be hurt at an amusement park. Sadly, accidents and neglect happen in all places. At Susan E. Loggans & Associates our amusement park accident lawyers care about those recovering or dying from amusement park injuries. Contact us to speak to a personal injury attorney today.
The attorneys at Susan E. Loggans & Associates are experienced at handling all sorts of liability cases. With thirty years of collective experience in our attorneys are knowledgeable of personal injury laws. We practice throughout the Cook County Judicial Circuit and adjoining counties including Kankakee County, Grundy County, Will County, Cook County, DuPage County, and Lake County.
Do not let an act of carelessness affect your life. Call (312) 201-8600 or submit an online contact form for a free non-obligation initial consultation today.
Duty of Care in Amusement Parks
Theme parks are required to perform certain duties to make sure their premises are up to code. Amusement park ride designers, operators, and staff are to follow these procedures to promote safety and reduce accidents.
The International Association of Amusement Park and Attractions (IAAPA) inspect amusement parks across the country. It has strict regulations and standards that are set by American Society for Testing and Materials (ASTM), and the F-24 Committee on Amusement Park and Devices. These policies are set by consumer advocates, governmental officials, amusement park operators, ride manufacturers, and industry suppliers.
Typically adequate restraints, frequent maintenance and inspections must be in place. Safety instructions should be relayed to both staff and attendees. Additionally, employees should be supervised so no attendees are put in an unsafe situation.
An amusement park liability can be more than the average roller coaster park. An amusement park liability can include venues such as school fairs, carnivals, water parks, fairs, and circuses.
Currently 44 of 50 U.S. states regulate amusement parks. The states that do not are Alabama, Mississippi, Montana, Nevada, Wyoming, and Utah. These states tend to have very few amusement parks.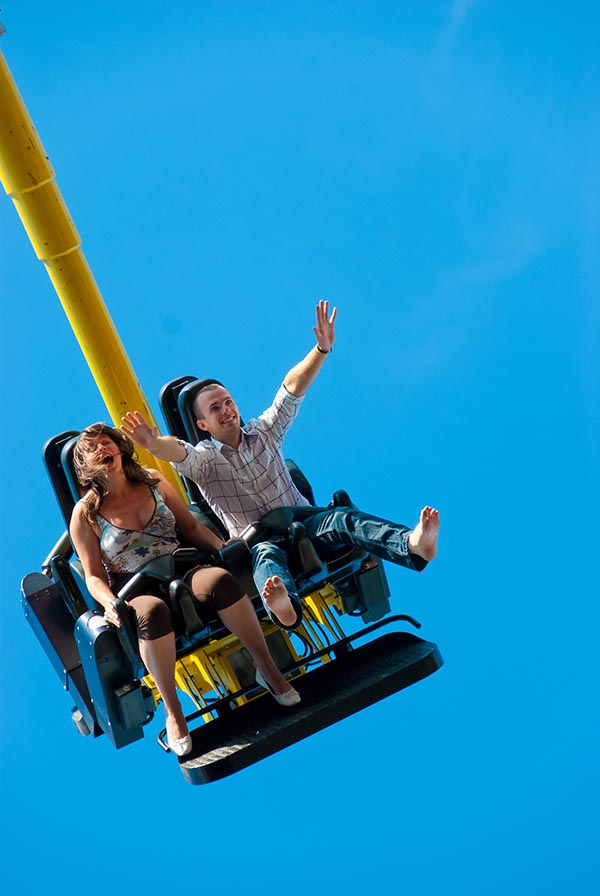 Common Cases of Negligence in Amusement Parks
If the injury from an amusement park resulted from a ride, an attorney will view multiple factors. A good personal injury attorney will inspect the ride's age, condition, design and operation.
An amusement park ride can be more than the average roller coaster. Some amusement rides that require inspection include but are not limited to: carousels, dry slides, go-kart tracks, ski lifts, mobile climbing walls, power trampolines, trains, trams, ride simulators, rope tows, carnival rides, haunted houses, and inflatable attractions.
Some common cases of neglect that can happen to amusement park rides include:
Inadequate lighting
Improper ride maintenance
Mechanical failures
Defective design of rides
Ride operator not being properly trained
Insufficient or ineffective safety precautions
Failure to properly secure attendees in a mobile amusement ride
Incorrect height or weight measurements
Liability for Injuries in Amusement Parks
Owners, operators, and staff of amusement parks are required to deal with known problems promptly to avoid injury. If they are not able to in time, they must warn visitors of the defect. The owner or operator is liable if they fail to uphold these procedures such as performing regular inspections or training their employees properly.
If you and a practiced attorney decide to file your claim, you may be entitled to compensation. An injury or wrongful death can never be solved entirely with money. However, it can ease a person's way of life.
Depending on the circumstances of your case you may be able to recover payment for:
Lost wages
Medical costs
Disability and disfigurement
Loss of normal life
Pain and suffering
Wrongful death
There are some exceptions to liability costs. The Premise Liability Act does give the owner or occupier several ways to avoid liability compensation. If you knew of any of these factors during the incident, it might be difficult to win your case.
Your own misuse of the premise created a hazard that caused your injury
You knew beforehand by the owner about the hazard that caused your injury
The hazard was open, obvious, or something that you could not have noticed.
The owner or occupier had no knowledge of the hazard and had upheld all inspections and requirements set by the ASTM and IAAP.
Although, even with these exceptions not all hope is lost. An experienced attorney can guide you through the legal complexities. Some hazards are not entirely noticeable, or may not have been noticed due to outside factors. If you have been injured in an amusement park you should contact a personal injury attorney.
Illinois Amusement Park Accident Resources
Visit the Chicago Tribune's website to read an article about an amusement park death. See how the case is developing, why the child was killed on the ride, and who may be liable for the wrongful death.
Visit the American Society for Testing and Materials website. Read the standards and publications, their digital library of upkeep codes, and who the committees are composed of.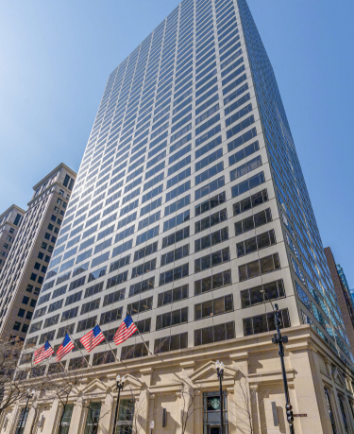 Susan Loggans Law
Have you or someone you love been injured or killed due to an amusement park's negligence in the Chicago metropolitan area? Susan E. Loggans & Associates are prepared to evaluate your case to see if you can file a claim today.
All of the attorneys at our law firm understand the stress that an injury or death can bring. We have years of experience in handling liability cases. Susan E. Loggans & Associates has represented clients all over Cook County and its nearby counties including Wheaton in DuPage County, Morris in Grundy County, Woodstock in McHenry County, Chicago in Cook County, Yorkville in Kendall County, Kankakee in Kankakee County, Joliet in Will County, and Waukegan in Lake County.
You have a right to get what you deserve. Dial (312) 201-8600 or schedule an appointment online today by filling out our form below to get a free consultation regarding your case.