Medical Misdiagnosis Lawyer in Chicago

Medical Misdiagnosis
It is normal to have unwavering trust in doctors, nurses, hospitals, psychiatrists, and other health officials. However, it is a sad truth that medical professionals can be negligent. A misdiagnosis or delayed diagnosis can be devastating to a person's health. It can even lead to wrongful death.
According to John Hopkins School of Medicine statistics diagnosis-related payments were the most frequent out of 25 years of malpractice claim payouts. In fact, diagnosis-related payments amounted to $38.8 billion between the years of 1986-2010.
If a patient or their loved one has discovered a misdiagnosis was made by a medical professional, they may be entitled to compensation.
Medical Misdiagnosis Lawyer
Are you or a loved one suffering from a medical misdiagnosis? You may be qualified for compensation due to negligence. Do not be idle. Contact Susan E. Loggans & Associates to speak to an attorney today.
For 30 years Susan E. Loggans & Associates has represented people involved in medical malpractice cases. Renowned attorney Susan E. Loggans was able to get a payout of $15.7 million for a medical malpractice case. We accept clients throughout Chicagoland and adjoining counties including DuPage County, Will County, Cook County, Kankakee County, Kane County, and Grundy County.
Your health is the most important thing. If you've been medically misdiagnosed, you should call (312) 201-8600 and get in touch with an experienced malpractice attorney today.
Commonly Misdiagnosed Conditions
A misdiagnosed condition can be the difference between life and death. Having a second opinion or questioning your doctor can change you or your loved one's life completely. The following are medical conditions that are frequently misdiagnosed:
Lung Cancer
Stroke/Heart Attack
Brain Tumors
Pulmonary Embolism
Breast Cancer
Pneumonia
Prostate Cancer
Aspergillosis
Cerebral Palsy
Testicular Cancer
Pregnancy-Related Complications
Colon Cancer
Cervical Cancer
All of these conditions are life-threatening and result in expensive lengthy hospital stays. The finances from any sort of medical illness can cause a strain. If you've been misdiagnosed then it's possible you've had massive financial losses due to someone's negligence.
Reasons for Medical Misdiagnosis
A misdiagnosis can result from multiple factors. The following are some common reasons for a medical misdiagnosis or delayed diagnosis:
Misidentified Symptoms
Most medical conditions have visible recognizable symptoms. If a doctor is unable to identify and respond to health symptoms it could lead to a great health risk. For instance, if a patient is complaining of a pain in their lungs and are coughing up blood they should be referred to a specialist to be treated for lung cancer. If the doctor does not do this and misdiagnoses them, the patient will suffer unnecessarily.
Misread Test Results
Primary care doctors and specialists encounter numerous test results every week such as CT-scans, X-rays, PET scans, and blood tests. It is possible for a medical professional to misread or mix up test results of patients. Failure to read a test result can result in a serious misdiagnosis or delayed diagnosis in a serious medical condition.
Failure to Order or Follow Up on Testing
The Agency for Healthcare Research Quality reported that 44 % of diagnostic errors occurred because of a failure to read, order, or follow up on test results. Some common mistakes are failing to obtain results of the lab tests, failure to contact patients with results, declining to order appropriate tests indicated by symptoms. Lab results can save a person's life. If a doctor does not uphold that agreement when a patient it can result in a medical misdiagnosis.
Limits to Misdiagnosis Damages
A patient may file a claim for malpractice for misdiagnosis with an attorney. If a claim is viable and upheld in court, the patient may be entitled to compensation. However, there are certain limitations on misdiagnosis damages.
Firstly, in a misdiagnosis case, the amount of your damages is not measured by the severity of your current condition. It is measured on the comparison of when you were properly diagnosed and what your health would have been if you were properly diagnosed initially.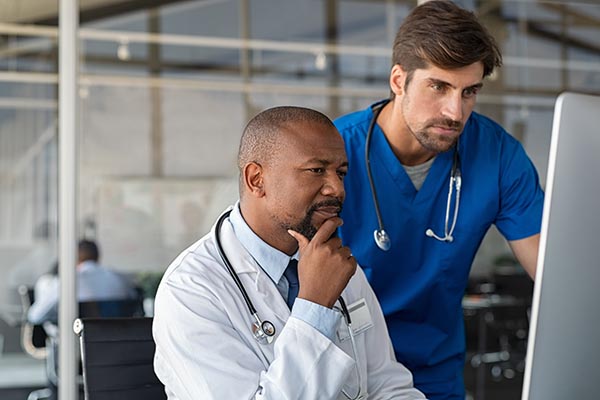 Many misdiagnosis malpractice claims result in compensation for past, present, and future economic losses stemming from the misdiagnosis. It may also include any noneconomic losses such as pain or suffering.
The second limit to misdiagnosis cases is time. For a medical malpractice lawsuit to be valid it must be filed within two years of the malpractice. A loophole does exist for this limitation. The two-year period does not begin until the patient realizes they've been misdiagnosed.
Medical Misdiagnosis Resources
Visit the U.S. Department of Veterans Affairs for an article regarding misdiagnosis in America. See studies and data relaying misdiagnosis and common reasons why medical misdiagnosis goes around unnoticed in the medical community.
Visit Michigan State University's website to read an article by Andy Henion and Todd Elder. Read how the authors used a study about kindergartners to show that ADHD is massively misdiagnosed.
Visit John Hopkins School of Medicine to see how in 25 years the U.S. has found diagnosis-related payments were the most common among medical malpractice. Read statistics, data, and studies on how David E. Newman-Toker M.D. discovered that medical misdiagnosis is rampant in America.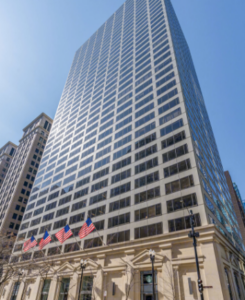 Susan Loggans Law
Have you suffered from a medical misdiagnosis in the Chicagoland area? It is in your best interest to get legal representation as soon as possible. Contact Susan E. Loggans & Associates and talk to a personal injury attorney today.
You may be entitled to compensation due to medical malpractice. Let us evaluate your claim and see if you are viable for a payout. The attorneys at Susan E. Loggans & Associates have years of experience in diagnosis-related cases, and have even had a case with a $15.7 million dollar payout.
Our attorneys accept clients all over Cook County and its adjoining counties including Joliet in Will County, Kankakee in Kankakee County, Waukegan in Lake County, Wheaton in DuPage County, Yorkville in Kendall County, Morris in Grundy County, and Woodstock in McHenry County.
You have a right to your health and way of life. Call (312) 201-8600 or schedule an appointment online using our form below for your free non-obligation consultation today.