Chicago Birth Injury Lawyer
Birth Injuries
The birth of a child is typically an experience of unparalleled joy for parents, but an act of medical malpractice or professional negligence can result in a newborn sustaining serious injuries. Each year in the United States alone, 6-8 newborns out of every 1,000 suffer an injury during labor and delivery. Birth injuries can result in several years – or possibly even a lifetime – of additional medical care.
If you or a loved one has dealt with the pain of a birth injury in Chicago or the Greater Cook County area, we will fiercely fight to hold the negligent medical practitioner or institution fully responsible. We'll also work tirelessly to ensure compensation to cover all current and future medical expenses, as well as the resulting emotional pain and suffering.
Chicago Birth Injury Lawyer
If you even suspect that your child may have sustained a birth injury, it's important to seek immediate legal counsel.
Call (312) 201-8600 or visit our contact page to schedule your free, no-obligation consultation with our birth injury lawyers. We represent clients on a contingency fee basis – meaning you pay nothing unless you win.
Types of Birth Injuries
Depending on the specific injuries sustained by a child, parents can be entitled to compensatory damages, in addition to economic and noneconomic damages.
Economic damages include past and future medical expenses, caretaker expenses, and lost wages. Noneconomic damages cover harm that is more subjective in nature, including:
Pain and suffering
Disfigurement
Loss of a normal life
Shortened life expectancy
Emotional distress
Susan E. Loggans & Associates handles a wide variety of birth injury cases, including:
Cerebral Palsy can affect movement, muscle tone or posture and is caused by damage that occurs to the immature, developing brain, most often before birth. It is typically not detected until a child is 2-3 years old.
These injuries involve the nerves that send signals from the spinal cord to the shoulders, arms and hands being stretched, compressed or torn away from the spinal cord.
Facial Paralysis
This occurs when the nerve exits the skull, and can be caused by extended labor, seizing the head obliquely during delivery or through the use of epidural anesthesia.
Fractures
The most common fracture during delivery involves the breaking of the collarbone, which can happen if the baby is born breech or their shoulder gets stuck when exiting the birth canal.
Caput Succedaneum
Swelling of the scalp during delivery can cause this condition, which often results in a cone-shaped head.
Birth Injury Causes
There are many factors that can contribute to birth injuries. While many birth injuries cannot be prevented, there are a number of common mistakes that can take place during labor and delivery that can cause injuries, including applying too much force, the improper use of forceps, and failure to properly monitor and address signs of fetal distress.
Below are a few examples we have seen in cases involving our clients.
Cerebral Palsy
2-3 out of every 1,000 children born in the United States have Cerebral Palsy by the age of 3 years old. While there are many instances in which a doctor can't do anything to prevent it, this condition can be caused by negligence. The most common cause in these cases of negligence is lack of oxygen, known as asphyxia, during labor and delivery. Non-negligence causes can include prematurity, infections during pregnancy, blood diseases, jaundice and head injuries incurred during the first two years of life.
Brachial Plexus Injuries (BPI)
Damage to the nerves that make up the brachial plexus occurs when the shoulder is stretched away from the neck. During the birthing process, this can occur due to a prolonged delivery, breech birth, or the newborn's shoulders getting caught within the birth canal.
Facial Paralysis
The most common cause of congenital (at birth) facial paralysis related to medical negligence involves the use of forceps during delivery. Another common cause is a high birth weight, in which the newborn weighs more than 7.5 pounds.
Fractures
Fractures can occur at birth due to the fragility of the newborn's bones and skin. It is most commonly the newborn's size and position during labor and delivery that contribute to fractures. A fracture to the clavicle is the most common fracture experienced at birth, occurring when the newborn is born breech or their shoulder gets stuck in the birth canal.
Caput Succedaneum
This condition most often occurs after an especially long or difficult delivery. It is more common during vaginal births than c-sections, due to the localized pressure experienced to a newborn's head as it exits the birth canal. Improper use of forceps or a vacuum during delivery is a leading cause. Because a child's size in relation to the birth canal plays an important role in this and many other birth injuries, not ordering a necessary c-section instead of a vaginal birth is one way in which many doctors can be held liable for this condition.
Frequently Asked Questions
What is the statute of limitations for filing a birth injury claim?
In the State of Illinois, individuals have eight years to file a birth injury claim. This is a longer period than is given for many other types of personal injury cases, as birth injuries are not always immediately apparent. If you suspect that your child may have suffered a birth injury, it is recommended that you seek immediate legal counsel.
What is the difference between a birth injury and birth defect?
In simple terms, a birth defect happens prior to birth, and is often caused by genetics or parental actions including smoking or drinking alcohol during pregnancy. Birth defects are typically identified prior to birth. Birth injuries take place during labor and delivery, and are often caused by unnecessary force or delays in delivery.
$8 MILLION FOR BIRTH INJURIES
When a physician failed to show up at the hospital on time for our client's labor and delivery, her son suffered brain injuries due to a delayed birth. While she had arrived at the hospital on time, the physician was not notified by the hospital in a timely manner, resulting in an emergency procedure.
During the trial's discovery process, records that had previously been withheld showed that an anesthesia team was unavailable to perform the surgery on time. The child's brain injuries were the result of an hour-long delay in delivery.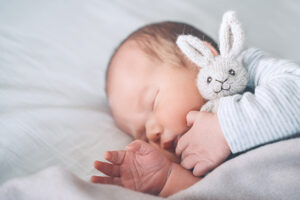 After ten days at trial, our client was awarded a combined settlement of $8 million from both the physician and the hospital. Our client is using the settlement for educational assistance and other treatments. We are happy to share that after several years of treatment, our client's son is now able to successfully walk.
Birth Injury Resources
735 ILCS section 5/13-212 (a) outlines the State of Illinois' laws governing medical malpractice and statute of limitations.
Access healthcare, education and employment resources for individuals with disabilities and their families.
Find resources to support your individual advocacy efforts, as well as training and education opportunities for people with disabilities, their families and professionals.
Join this virtual support group for mothers of children with medical complexities, life-limiting conditions, or developmental disabilities.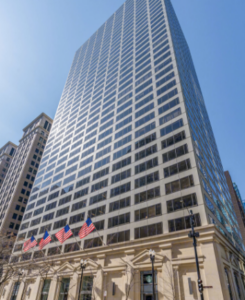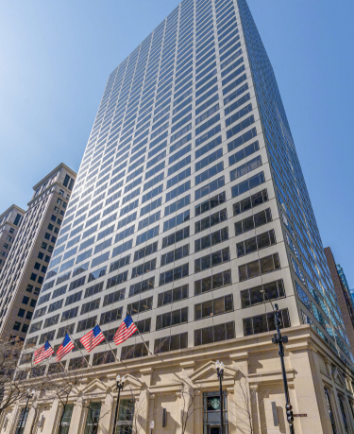 Susan Loggans Law
A birth injury can cause years and even a lifetime of complications for both a child and their loved ones. Making matters worse is that it can be difficult to determine whether a birth injury is the result of medical negligence.
While each birth injury case is unique, there are common signs an experienced birth injury lawyer can detect. If you live in Chicago or the greater Cook County area and are unsure whether you have a valid case against your doctor or medical practice, contact the team at Susan E. Loggans & Associates immediately to discuss your options and lawful rights to compensation.
Call (312) 201-8600 or visit our contact page to schedule a free, no-obligation consultation with our experts in birth injury claims, who will provide a complete evaluation of your case.