Chicago Construction Accident Attorney

Construction Accidents
Chicago Construction Accident Attorney
Chicagoland residents know that once winter dies down, construction season begins. Illinois highways and roads can be clogged with ongoing roadwork. With all this maintenance, drivers may have difficulty navigating the roads and being safe.
Construction is necessary but it can lead to hazardous conditions for both drivers and workers. The Federal Highway Administration reported that there were 87,606 accidents in work zones in 2010. 37,476 people were recorded as injured in these accidents. It is a common occurrence in Illinois.
If a person has been injured in a construction zone accident, it is important they seek a construction accident attorney.
Statistics for Construction Accidents in Chicago
The Illinois Department of Transportation (IDOT) defines a work zone as follows:
"A work zone is an area of a trafficway where construction, maintenance, or utility work activities are identified by warning signs, signals and indicators, including those on transport devices that mark the beginning and end of a construction, maintenance, or utility work activity. It extends from the first warning sign, signal or flashing lights to the END ROAD WORK sign or the last traffic control device pertinent for that work activity. Work zones also include roadway sections where there is ongoing, moving work activity such as lane line painting or roadside mowing only if the beginning of the ongoing, moving work activity is designated by warning signs or signals."
A work or construction zone accident can happen easily. Especially if drivers navigating construction zones are surprised or do not know where they are going. Most Illinois residents do not research construction zones beforehand, so they do not know what to expect. This happens frequently on highway construction zones as most people are commuting to work.
A common occurrence is a driver making a sudden stop due to confusion with the design of the work zone. If another driver is tailgating the person then may result in a rear-end collision. This can even cause a chain-reaction wreck.
In Illinois, more than 43,000 work zone car crashes occur each year. This doesn't include the 1,000 accidents resulting in injuries according to the Illinois Tollway. Approximately two Illinois construction workers die in construction zone accidents each year. Alongside this about 1,000 motorists are injured and 25 die in work zone accidents each year.
These statistics indicate that construction zone crashes put drivers, passengers, and workers at risk. This doesn't even apply to urban areas, like Chicago, where pedestrians may get involved. With this in mind, it is important to be alert in a work zone.
Claims for Worker Zone Crashes in Chicago
An accident attorney is well aware of the dangers posed to drivers, passengers, motorists, and zone workers if a construction accident were to occur. A construction zone case may be tricky and involve making a legal claim against various parties.
A few entities an injured person may file a claim against for the accident is:
Local Governmental Entities
Safety Inspection Companies
Driver of a vehicle
Construction Companies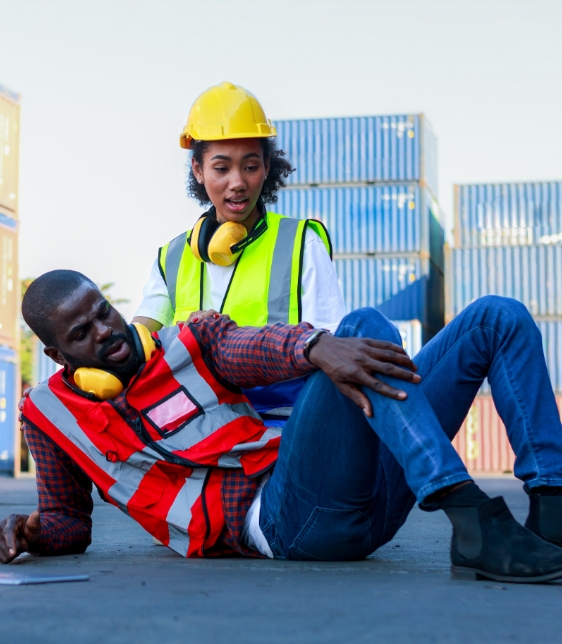 Tips for Preventing a Construction Zone Accident
It's impossible to avoid worker zones in Illinois. Since these accidents cause such a great risk, you should keep in mind some simple tips to avoid a crash. Below are some safety tips to avoid a work zone accident: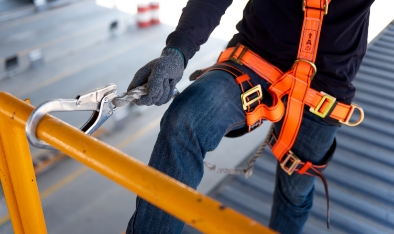 1. Stay off the Phone
It is illegal now, in the state of Illinois, to send emails, text, or browse the internet while driving. You are not even allowed to hold the phone for a call. Hands-free or voice-operated mode is the only legal way to use a cellular device. It is important that you provide your full attention in a worker zone. Glancing at a cell phone can definitely induce a car accident.
3. Pay Attention
Construction companies are required to post a certain number of signs to help traffic. You should pay close attention to these signs and slow down, merge, stop when instructed to do so. Following worker zone signage can save you from an accident.
2. Slow Down
Speeding through a work zone is illegal no matter what. It is advisable that you slow down if you are driving through a construction zone. This applies especially to highway work zones. Not only can you get ticketed, but you could put yourself at risk.
4. Scott's Law
Otherwise known as the "Move Over Law," Scott's Law states that a person must reduce their speed and change lanes when approaching an stopped emergency vehicle. If you see a police officer or other emergency responder, you are required by law to slow down. It is your responsibility as a driver to promote safety for you and the emergency response worker. Those violating Scott's Law can face $1,000 worth in fines.
If external factors still resulted in an accident, the next tip is to contact an accident attorney. An experienced lawyer can help you navigate the legalities and determine if you are entitled to compensation.
Visit the Chicago Tribune's website to read an article by Mary Wisniewski. See how construction zone deaths have gone up nationally, but have decreased in Illinois. Research the statistics, causes for Illinois avoiding the spike, and why work zone crashes are slowly climbing up.
Visit the Work Zone Management Program's website and see statistics and crash data from 2008-2015. Look at how crash severity varies based on property damage and loss of life. Find resources on reduction strategies for worker zone crashes.
View the Growth Zone map proposed by Cook County Board President Toni Preckwinkle, Mayor Rahm Emanuel, and other elected officials. Learn about the upcoming starting dates for the industrial growth plans to Chicagoland neighborhoods.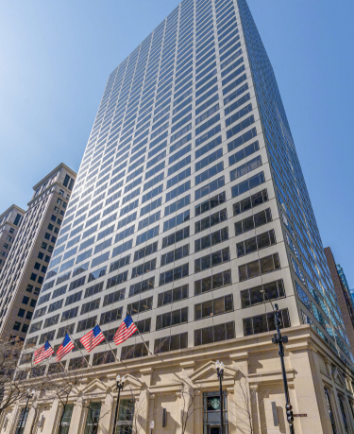 Susan Loggans Law
Sometimes even if you plan ahead and stay alert in a worker zone, accidents still happen. Negligent drivers can put you in legal and medical trouble. If you have been injured in a construction zone accident, it is vital that you get in contact with a personal injury lawyer.
The attorneys at Susan E. Loggans & Associates are experienced, with years of handling auto accident cases. We understand how stressful an accident can be on the mind and the body. Let us navigate you through the legal issues. Susan E. Loggans & Associates represents people throughout Chicagoland including Chicago in Cook County, Geneva in Kane County, Woodstock in McHenry County, Yorkville in Kendall County, and Kankakee in Kankakee County.
Do not let another person cause you stress and pain. Call (312) 201-8600 for a free consultation today.