Failure to Diagnose Lawyer in Chicago

Failure to Diagnose
Residents all over the Chicago area undergo physicals and many different kinds of tests in order to receive the most accurate possible diagnoses of their respective physical conditions. When a physician fails to accurately diagnose a serious medical condition, the consequences can be extremely severe for the patient.
Failure to accurately diagnose a medical condition can result in several rounds of additional and very costly treatment. In some cases, patients may be deprived of solutions that could have been life-saving.
Failure to Diagnose Lawyer in Chicago
Did a doctor in Cook County fail to accurately diagnose your medical condition? You could be entitled to compensation for your medical bills, lost wages, and other damages. Contact Susan E. Loggans & Associates as soon as possible.
Chicago personal injury attorney Susan E. Loggans represents clients in Evanston, Des Plaines, Berwyn, Chicago, Elgin, and many other nearby communities in the Chicagoland area. Call (312) 201-8600 today to have our lawyer provide an honest and thorough evaluation of your case during a free, no-obligations consultation.
Susan E. Loggans & Associates works on a contingency fee basis, which means you will not be charged any fees unless you receive a monetary award.
Types of Undiagnosed Conditions in Illinois
Physicians are expected to be able to recognize the signs and symptoms of various medical conditions. If a doctor fails in this duty of care to the patient, the results can be catastrophic.
Some of the most common medical conditions that people have received delayed diagnoses for include, but are not limited to:
Aortic dissections
Appendicitis
Bladder cancer
Breast cancer
Colorectal cancer
Diabetes
Fetal distress
Heart attacks
Infections
Kidney cancer
Liver cancer
Leukemia
Lung cancer
Melanoma
Meningitis
Non-Hodgkin lymphoma
Oral cancer
Pancreatic cancer
Pneumonia
Prostate cancer
Pulmonary embolisms
Skin cancer
Thyroid cancer
Uterine cancer
Causes of Failure to Diagnose
A diagnostic error alone may not be enough to be the basis for a medical malpractice claim. In order for a patient to be entitled to compensatory damages, he or she will have to prove that the doctor had a duty of care to the patient because a doctor-patient relationship existed, the doctor was negligent in not accurately diagnosing the patient's medical conditions, and the patient suffered some injury as a result of the failure to diagnose.
When a physician fails to diagnose a medical condition, it may lead to severe complications for the patient because of delayed treatment or possibly even no treatment. Some of the most common reasons that doctors fail to diagnose medical conditions include, but are not limited to:
Cancerous tumor diagnosed as benign
Delayed referrals to specialists
Failure to adequately respond to patient symptoms
Failure to order necessary testing
Failure to perform regular screenings
Failure to provide adequate follow-up care
Failure to recognize symptoms
Failure to respond to symptoms
Failure to use proper medical equipment for treatment of medical condition
Inadequate physical examination
Incorrect evaluation of patient's family medical history or personal medical history
Misinterpretation of test results
$9 MILLION SETTLEMENT - FAILURE TO DIAGNOSE
This case involved the failure to diagnose a stroke in a man who presented to the emergency room with obvious symptoms, and who ultimately had a massive stroke resulting in total disability. The case was not brought to Susan E. Loggans & Associates until 10 years after this occurrence, and the firm was able to resurrect the records and the witnesses and settle the case.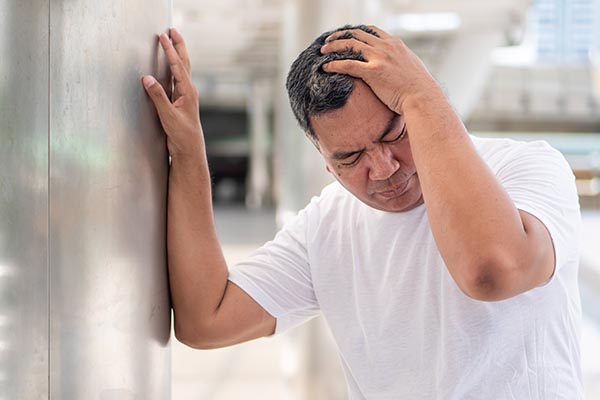 Failure to Diagnose Resources in Cook County
Gilda Radner was one of the original cast members of "Saturday Night Live" who was diagnosed with ovarian cancer in 1985. Radner said that having cancer "gave her membership in an elite club she'd rather not belong to." Radner died in 1989, but her husband and friends established Gilda's Club in New York City, and the affiliate of the Cancer Support Community identifies itself as "a place where men, women, and children whose lives have been impacted by cancer, as well as their families and friends, can feel they are part of a welcoming community of support."
CGHA is a 501(c)(3) nonprofit organization whose mission to make quality health care accessible to the underserved locally and globally. Learn more about its Chicago projects and international projects as well as its annual accomplishments. You can also find information about services it provides, recent news, and upcoming events.
The ISMS is a 501(c)(6) nonprofit professional society comprised of thousands of practicing physicians, medical residents, and medical students. Visit this website to read recent newsletters, news releases, and other publications. You can also find additional information relating to education, governmental affairs, and member advocacy.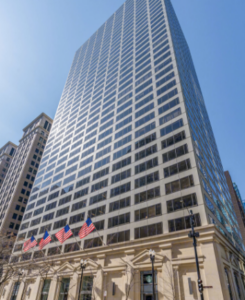 Susan Loggans Law
If a physician anywhere in northern Illinois failed to diagnose you or your loved one's medical condition, it is in your best interest to immediately retain legal counsel. Susan E. Loggans & Associates represents individuals in communities throughout Cook County, including Park Ridge, Calumet City, Burbank, Oak Forest, Elmhurst, and many others.
Susan E. Loggans is an experienced personal injury lawyer in Chicago who will work closely with medical experts while investigating your case to hold negligent medical professionals accountable. She can review your case and discuss all of your legal options when you call (312) 201-8600 or complete an online contact form to receive a free initial consultation.
Your health is a right, not a privilege. Dial (312) 201-8600 or submit an online contact form below for a free consultation.