Medication Error Lawyer in Chicago

Medication Error
Pharmacists are required to handle all their prescriptions and duties with care. A good pharmacist should place the patient's well-being first. However, some pharmacists are negligent in their roles. In some cases, pharmacists may make errors in filling their prescriptions. When this happens it's the patient that suffers.
In the United States it is estimated that about 1.5 million adverse drug events occur. Most of these are due to human error by pharmacists. A pharmacist may fill a prescription with the wrong medication or incorrect dosage.
Pharmaceutical malpractice is deadly to the well-being of a person. The Centers for Disease Control and Prevention (CDC) estimate 82 percent of Americans take prescription medications. Additionally, 29 percent take five or more daily. With so many citizens using prescriptions pharmacy malpractice is common.
Medication Error Lawyer
Prescription errors can create a lot of stress in your physical and financial life. The personal injury attorneys at Susan E. Loggans & Associates understand the problems it can create. Contact us for an attorney experienced in prescription errors cases.
If a doctor or pharmacist made a prescription error that caused you medical complications, illness, or other damages, call Susan E. Loggans & Associates. Our attorneys can discuss with you the possibility of compensation that you deserve. We represent clients all over the Cook County Judicial Circuit including nearby counties such as McHenry County, DuPage County, Grundy County, Will County, Lake County, Cook County, Kane County, and Kankakee County.
Let us evaluate your case. Call (312) 201-8600 for a personal injury lawyer today.
Common Mistakes by Pharmacists
The most common errors made by pharmacists are incorrect dosage and filling a prescription with the wrong medication. However, there are still other inaccuracies that pharmacists can make.
Some common pharmacy errors include:
Mislabeling products
Misfiled prescription or error in reading doctor's prescription
Failure to warn the patient of potential drug allergies
Failure to identify harmful drug interactions to the patient
Failure to provide adequate information regarding the drug
Failure to warn the patient of the drug's side effects
A pharmacist may make these mistakes if they are overloaded with prescriptions or the pharmacy puts more emphasis on speed over accuracy. It is true that many pharmacists are overworked. Some do not even get lunch breaks.
Negligence with prescriptions is inexcusable no matter the circumstances. If a person's pharmacist made an error with their medication and it resulted in damage, they should contact a medical malpractice attorney.
$1 MILLION SETTLEMENT – WRONG PRESCRIPTION
Our client had a known allergy to certain medications which was ignored by the pharmacy filling his prescription resulting in severe damage to his kidneys and dialysis.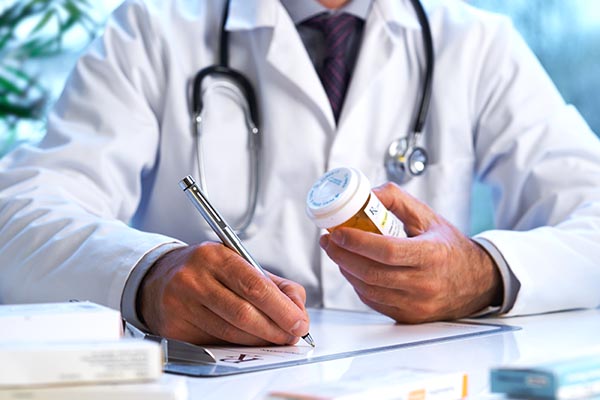 Medication Error Resources
Visit the Chicago Tribune's website to read about legislation to improve pharmacy safety. Mary Flowers is sponsoring legislation to reduce pharmacist workload and give harsh penalties to those who failed to warn about prescriptions for potential drug interactions that could be harmful or fatal.
Visit the U.S. National Library of Medicine & National Institutes of Health website. Read Giampaolo P. Velo and Pietro Minuz's article regarding medication errors. Research why they are so common and ways to reduce pharmaceutical malpractice.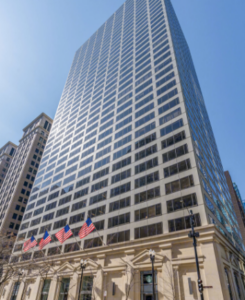 Susan Loggans Law
If you've been harmed by a prescription error you must act fast. First, contact a doctor or hospital to treat any side effects or damage done by the medical mistake. Keep and request all your documentation, and keep the original prescription drugs or bottle. After this, it is best that you contact a personal injury lawyer.
The Chicagoland attorneys at Susan E. Loggans & Associates are experienced in all kinds of medical malpractice. Our esteemed lawyer Susan E. Loggans has received a payout of $15.7 million in a medical malpractice case. Do not let another's negligence result in your suffering. We accept clients throughout Cook County and adjoining counties including Yorkville in Kendal County, Kankakee in Kankakee County, Woodstock in McHenry county, and Geneva in Kane County.
Dial (312) 201-8600 or submit an online contact form below for peace of mind today.