Chicago Burn Injury Lawyer

Burn Injuries
Severe burn injuries involve not only intense physical pain for victims but also extreme emotional consequences when burns result in significant disfigurement. Serious burns can cause permanent nerve damage, organ failure, or death in certain cases.
Burn victims may need to undergo extremely costly medical procedures such as skin grafts or reconstructive plastic surgeries, and the extent of some burns can prevent victims from being able to maintain regular employment. People requiring several months or possibly years to recover from burn injuries can be entitled to compensation for all of their medical expenses, lost wages, and other types of damages.
Chicago Burn Injury Lawyer
If you suffered serious burns or your loved one was killed as the result of burn injuries sustained as the result of another party's negligence, it is in your best interest to quickly seek legal representation. Susan E. Loggans & Associates represents clients with all kinds of catastrophic injuries in communities in and around the Chicagoland area, such as Elgin, Evanston, Des Plaines, Berwyn, Chicago, and many others.
Susan E. Loggans is an experienced personal injury lawyer in Chicago who can work to hold all negligent parties accountable. She can provide a complete evaluation of your case when you call (312) 201-8600 to schedule a free, no-obligation consultation. Susan E. Loggans & Associates provides legal services on a contingency fee basis, so you will not be charged anything unless you receive a monetary award.
Types of Burn Injuries
The three most common types of burns people suffer in the Chicagoland area are thermal burns (burns caused by hot liquids (scalding burns), or contact with a flame or heated objects (stovetop), electrical burns caused by contact with higher voltages of electricity), and chemical burns caused by strong acids or corrosive compounds (like lye or drain cleaner). The old classification of burns (first, second, and third), is no longer recommended, though still may be used in some situations.
Burns are now classified by the depth of the burn as follows:
Superficial Burns
(formerly first-degree burns) are burns affecting the outermost layer of skin, the epidermis. Superficial burns are red and tender, but the skin appears largely intact except for redness and swelling. These usually heal within a matter of days and as a rule, do not leave a scar.
Partial Thickness Burns
(formerly second-degree burns) involve the epidermis and part of the underlying dermis (the layer of skin between the epidermis and the subcutaneous tissue layer containing fat, blood vessels, and nerves).
Fourth-Degree Burns
extend down through all layers including the subcutaneous tissue down to the deeper structures like muscle and bone.
Full Thickness Burns
(formerly third-degree burns) extend down through the entire dermis layers, and sometimes into the underlying subcutaneous tissues (where the fat, nerves, and blood vessels are). The burned dermis is often intact and forms a pale waxy white to gray leathery covering called an eschar. Characteristically, the full-thickness burn has little or no feeling (because the nerves were destroyed), and like the deep partial-thickness burn, does not blanch when pressure is applied. Scar formation is the rule, and larger burns will not heal without surgical grafting.
Causes of Burn Injuries
People may be seriously burned in Illinois as the result of any one of a number of different forms of another party's negligence. Some of the most frequent causes of burn injuries include, but are not limited to:
Chemical Spills
Electrical Fires
Explosions
Cook County Burn Injury Resources
The ABA is a nonprofit 501(c)(3) organization "dedicated to improving the lives of everyone affected by a burn injury." On this website, you can learn more about ABA activities, committees, and media such as press releases, fact sheets, and recent news. You can also find burn information about quality care, prevention, education, and research.
The IFSA is a 501(c)(3) nonprofit organization that hosts a variety of burn survivor support programs and raises funds to develop and distribute fire safety and burn prevention materials throughout the state. Visit this website to find information about the IFSA's mission, history, and various programs. You can also find several resources (including booklets, pamphlets, and safety guides), recent news, and a calendar of upcoming events.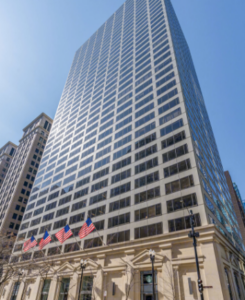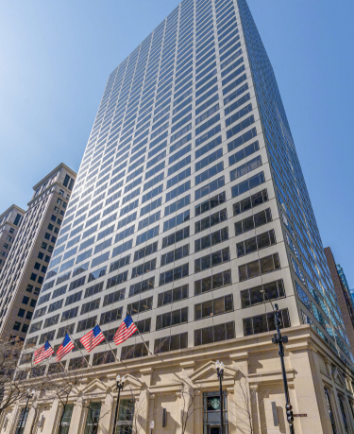 Susan Loggans Law
Did you sustain severe burn injuries or was your loved one killed as the result of burns caused by another party's negligence? You will want to retain legal counsel as soon as possible. Contact Susan E. Loggans & Associates today.
Chicago personal injury attorney Susan E. Loggans helps residents and visitors in Elmhurst, Park Ridge, Calumet City, Burbank, Oak Forest, and several surrounding areas of Cook County. Call (312) 201-8600 or fill out an online contact form below to have our lawyer review your case and answer all of your legal questions during a free initial consultation.