Slip and Fall Lawyer

Slip and Fall
The phrase "slip and fall" implies a certain degree of klutziness, and property owners frequently claim the people injured in slip and fall (also referred to as trip and fall) accidents are to blame for not paying closer attention to their surroundings. In truth, however, many slip and fall injuries are the direct result of third parties failing to properly maintain their property.
In certain cases, property hazards may have been temporary while other dangers may have been more permanent in nature. When a property owner is aware or should have been aware of an unsafe condition, any person who suffers injuries because of the danger can be entitled to compensation for lost wage, medical bills, and other costs stemming from the harm caused.
Slip and Fall Lawyer in Chicago
If you sustained severe injuries or your loved one was killed as the result of a slip and fall accident in the Chicagoland area, it is in your best interest to quickly seek legal representation. Susan E. Loggans & Associates represents clients in premises liability cases all over Cook County, including Berwyn, Burbank, Calumet City, Chicago, Des Plaines, and many others.
Susan E. Loggans is a skilled personal injury attorney in Chicago who can conduct a thorough investigation and hold the negligent party accountable so you can get justice. Call (312) 201-8600 to have our lawyer review your case and answer all of your legal questions during a free initial consultation. Susan E. Loggans & Associates represents clients on a contingency fee basis, meaning that you are not charged any fees unless you receive a financial award.
Types of Slip and Fall Injuries
Numerous types of issues in many different kinds of settings can lead to a slip and fall accident. Property owners include not only private property or homeowners, but also a variety of businesses open to the public, including restaurants, grocery stores, parking lots, amusement parks, construction sites, hotels, and more.
Some of the most common causes of slip and fall incidents in the Chicagoland area include, but are not limited to:
Spills
Snow and ice
Holes
Potholes
Defective handrails
Uneven walking surfaces
Faulty stairways
Loose carpeting
Poor lighting
What You Should Do After a Chicago Slip and Fall Accident
People injured in slip and fall accidents are understandably confused about what they should do immediately after being involved in one of these incidents. Victims should be certain to do a few key things in order to give themselves the best possible chance of recovering compensation for their injuries.
If you or a loved one is ever hurt in a slip and fall accident, you will want to be sure to take the following steps: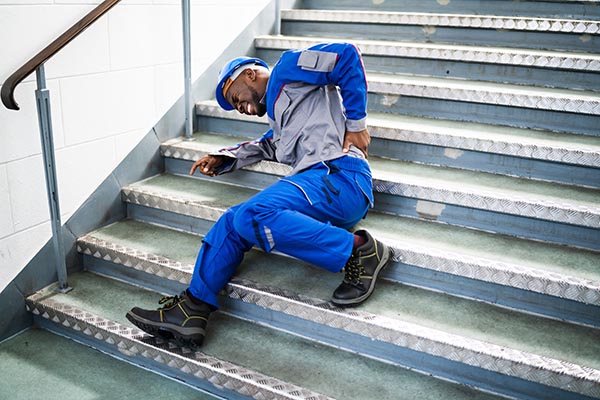 1. Seek Medical Attention
Slip and fall accidents can result in extremely serious injuries for victims of certain ages, such as children or the elderly. Even if you do not think that your injuries are particularly severe, it is still a good idea to have a medical professional evaluate you as not only do some injuries take hours or days to show initial symptoms, but it is also beneficial to a personal injury case to have a record of medical treatment.
2. File a Report
People who were injured in slip and fall accidents should immediately report the incident to whoever is responsible for the property. In a slip and fall accident at an apartment complex, for instance, the report should be filed with a landlord. Victims should also ask for a copy of the report after it has been filed.
3. Take Pictures
After a slip and fall accident, the property owner will almost certainly attempt to immediately rectify the hazard that caused injuries. Victims should be sure to take (or have a loved one take) as many photographs as possible of the accident scene, including pictures taken from several different angles before the evidence disappears.
4. Collect Information
Victims will want to get the names and contact information for any and all witnesses who saw the accident occur.
5. Call a Chicago Personal Injury Lawyer
With serious injuries, victims may be quickly contacted by representatives from the property owner's insurance company. People should always refuse to make any recorded statement when they receive these calls. While insurance agents may seem friendly and concerned for a victim's welfare, these conversations with victims are usually intended to elicit damaging statements that can later be used to reduce the value of the victim's claim. An experienced attorney can represent you in these conversations and make sure that all of your rights are protected.
Slip and Fall Resources in Chicago
The CDC is the United States Department of Health and Human Services agency that is the nation's public health institute, and the National Institute for Occupational Safety and Health (NIOSH) is federal agency that is a part of the CDC and is responsible for conducting research and making recommendations for the prevention of work-related injury and illness. On this section of the CDC website, you can find facts and information about falls in the workplace. Elsewhere on the site, you can find information about slip, trip, and fall prevention for healthcare workers, fall prevention for children, and older adult falls.
Pamela Murphy-Hylton was an owner and resident of a condominium unit at the Klein Creek Condominium complex in Carol Stream. The common elements of the property were owned and controlled by Klein Creek, and the Klein Creek Condominium Association retained Lieberman Management Services, Inc. to manage the property. After Murphy-Hylton slipped while walking on the sidewalk outside her condominium and sustained personal injuries, she brought a negligence action in the circuit court of Cook County against Lieberman and Klein Creek. The trial court granted defendants' motion for summary judgment, finding that the Snow and Ice Removal Act (745 Illinois Compiled Statute 75/0.01) provided immunity to the defendants, but the appellate court reversed and remanded, ruling that the immunity under the Act did not bar Murphy-Hylton's cause of action. On December 1, 2016, the Supreme Court of Illinois affirmed the appellate court's decision and held that while "the general rule in Illinois historically has been that under the common law, a landowner owes no duty to remove natural accumulations of snow and ice," "landowners do owe a duty of reasonable care to prevent unnatural accumulations of ice and snow on their premises where they have actual or constructive knowledge of the dangerous condition."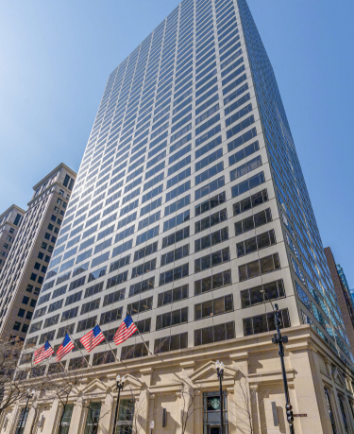 Susan Loggans Law
Did you suffer catastrophic injuries or was your loved one killed in a slip and fall accident in Cook County? Contact Susan E. Loggans & Associates as soon as possible.
Chicago personal injury lawyer Susan E. Loggans helps individuals in Park Ridge, Elgin, Elmhurst, Evanston, Oak Forest, and many surrounding areas of northern Illinois. Our attorney can provide a complete evaluation of your case as soon as you call (312) 201-8600 or submit an online contact form below to schedule a free, no-obligation consultation.