Drug Recall Lawyer in Chicago

Drug Recalls
Defective pharmaceuticals can cause lasting damage. Drug recalls have in the past created debilitating side effects, and even death. Every drug company is obligated to inform their customers of these dangers, and to recall their defective products promptly.
Manufacturers of drugs and medical devices can face liability issues if their product caused harm. Sadly, every year there is a massive drug or medical device recall due to dangerous side effects or other damaging factors. If you believe that you have been injured by a defective drug or medical device, it is vital you contact a practiced personal injury attorney.
Drug Recall Lawyer
A faulty drug can be the cause of life-long side effects. There is no reason for you to suffer unconditionally. If you have been affected by a recalled drug or medical device, it is in your best interest to contact an experienced personal injury attorney.
The attorneys at Susan E. Loggans & Associates are experienced in handling recall cases. We approach our cases with a passion for protecting the victim's wellbeing.
Susan E. Loggans & Associates represents clients throughout the First Judicial District including nearby counties such as McHenry County, Grundy County, Kankakee County, Will County, Kendall County, Kane County, Lake County, and DuPage County.
Drug and medical companies should protect you, not hurt you. Dial (312) 201-8600 for a personal injury attorney today.
Recent Major Drug Recalls
The Food and Drug Administration (FDA) is required to obtain information from drug or food companies to see if their products are safe for use. If there is a defective product the FDA must announce it to the public.
Often in drug recall cases, the drug company is the most at fault. This is because the company either downplays or fails to report statistical increases in side effects.
Recent drugs and medical devices that have resulted in some sort of recall include:
Accutane
Ortho Eva
Paxil
Vioxx
Hip Implants
Sexserzone
Celebrex
Rezulin
Meridia
Transvaginal Mesh
Baycol
Ortho Eva
FDA Definitions of a Dangerous Product
The Food and Drug Administration (FDA) is a federal agency of the United States Department of Health and Human Services. It is responsible for protecting and promoting public health through control and supervision of products such as food, pharmaceutical drugs, or over-the-counter medications.
Normally, a company will discover an issue with their product on their own. In the majority of cases they will recall the product themselves. However, other times the FDA will request a recall. The Food and Drug Administration divides recalls into three classes according to the level of hazard involved.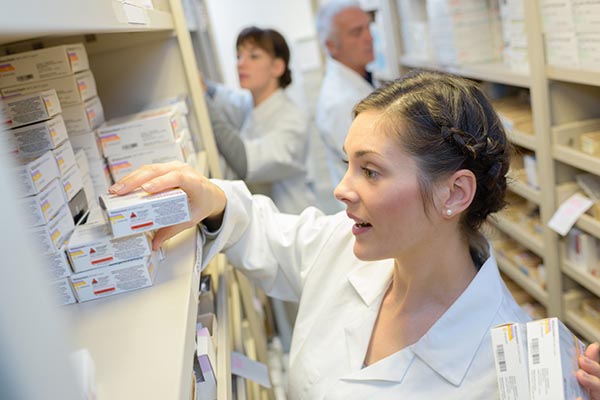 Class III
Products that are unlikely to cause any sort of health reaction, but still violate FDA labeling and manufacturing laws. Examples include: container defects, or lack of English labeling.
Class II
Products that might cause a temporary health problem, or pose a slight threat of a serious nature. Examples include: a drug that is under-strength, but not used to treat a life-threatening condition.
Class I
Dangerous or defective products that predictably could cause serious health problems or death. Examples include: label mix-up on a life saving drug, or a defective heart valve.
The FDA will alert the public of any sort of recall. The recall procedure varies. Sometimes the FDA will hold a press conference, issue a press release, or post updates to its website. Not every recall is alerted to the media. Only severe cases are debuted on the nightly news. However all recalls are listed on the FDA's website.
Statute of Limitations on Defective Drug or Medical Devices
Like most legal matters, there is a statute of limitations (or a time limit) to a drug recall lawsuit. Generally, the deadline to file a claim is two years. Some cases however are more complicated. There may be extenuating circumstances that can give you a longer deadline.
For example, a person unknowingly takes a medication that causes heart problems and has a heart attack. The person may not have notification of a drug recall until sometime later. Once the victim has been alerted of the drug recall, the statute of limitations begins for their claim.
Drug Recall Resources
Visit the Recalls.gov site to read up on recent recalls happening around the United States. The Food and Drug Administration posts recalls for food, boats, medicine, cosmetics, environmental products, medicine, prescriptions, motor vehicles, and other consumer products.
Visit the U.S. Food and Drug Administration's (FDA) website to learn how they recall products. Read about drug recall classes, drug recall procedure, drug recall definitions, and other recent large drug recalls.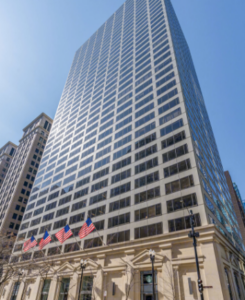 Susan Loggans Law
A drug recall case can be overwhelming. Normally there are billion-dollar companies involved with plaintiffs often in the thousands. Have your or someone you love been harmed by a recent defective drug or medical device in the greater Chicagoland area? If the answer is yes, contact the attorneys at Susan E. Loggans & Associates.
Susan E. Loggans & Associates is experienced in handling cases against large medical companies. We will aggressively fight for your case with years of experience. We accept clients all over Cook County and surrounding counties including Woodstock in McHenry, Morris in Grundy County, Wheaton in DuPage County, Kankakee in Kankakee County, Joliet in Will County, and Yorkville in Kendall County.
Your health is a right, not a privilege. Dial (312) 201-8600 or submit an online contact form below for a free consultation.