Chicago Work Injury Lawyer

Work Injuries
More than 2.3 million people worldwide experience a work-related accident every year.
Serious injuries can occur in even the safest of workplaces. Employees who sustain injuries on the job in Illinois are entitled to benefits under the state's workers' compensation system regardless of who was at fault. However, it's important to note that injured employees utilizing that system are then prohibited from suing their employer for additional damages.
Chicago Workers' Compensation Lawyers
If you have been injured on the job or a loved one was killed on the job in Chicago or the Greater Cook County area, it's important to hire experienced workers' compensation attorneys immediately to navigate your options to ensure you get complete and fair compensation that covers all of your current and future needs.
Call (312) 201-8600 or visit our contact page to schedule your free, no-obligation consultation with our work related injury attorneys. We represent clients on a contingency fee basis – meaning you pay nothing unless you win.
Types of Work Injuries
Some of the most common kinds of workplace injuries that Susan E. Loggans & Associates handles include, but are not limited to:
An amputation is the surgical removal of all or part of a person's limb after serious injury. Depending on the body part removed, the victim may be permanently unable to work, causing a series of financial setbacks.
A person can be electrocuted when coming into contact with an electricity source with a particularly strong current. The severity of an electrocution or shock injury is dependent upon the type of clothing the victim was wearing, the length of time exposed to the current, and the power of the electric current.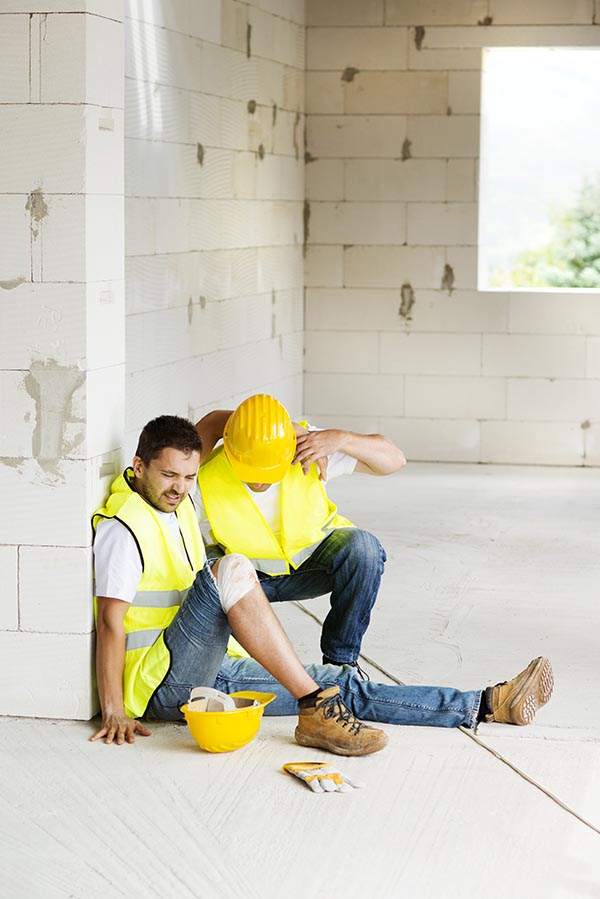 Fallen Objects
Fallen objects were the leading cause of disabling work injuries in 2020. Fallen objects can cause a variety of injuries, including lacerations, head injuries, and psychological trauma.
Lacerations/Abrasions
Abrasions are skin wounds in which the surface layers of the skin have been broken. An common example of a minor abrasion is a skinned knee resulting from a fall. Lacerations are more severe in nature and are typically caused by blunt trauma, such as a knife wound.
Machinery Accidents
Many jobs require workers to operate large, complex pieces of machinery. Employers have both an interest and an obligation to ensure that such machines are operated properly, but occasional malfunctions or mistakes can lead to catastrophic injuries.
Construction is considered one of the most dangerous industries to work in. While falling is the top cause of injury and death on construction sites, the Occupational Safety & Health Administration's (OSHA) "Fatal Four" also includes electrocutions, being struck by an object, and being caught in or between objects.
Frequently Asked Questions
What is Workers' Compensation?
Workers' compensation is a no-fault system designed to quickly provide benefits for people who have been injured at work. Employees who sustain injuries on the job are entitled to benefits – including coverage of medical bills – regardless of who was at fault.
How much can I receive in damages from a workers' compensation claim?
The amounts of compensation awarded in workers' compensation cases can be extremely limited, and victims receiving workers' compensation are then prohibited from suing their employer for additional damages.
In some cases, employees may be able to file claims against other negligent third parties that could be liable for the harm caused. Depending on the specific incident in question, multiple third parties could bear some liability for a worker's injuries. Slip and fall accidents, defective products, and motor vehicle crashes on the job are some of the most frequent scenarios in which third parties can be liable for an employee's injuries.
Common types of third-party claims may include:
Equipment manufacturers

Landowners

Other drivers

Maintenance providers

Distributors/suppliers

Contractors/subcontractors
What is the difference between general liability and workers' comp?
Injured workers typically can't sue their employer for cases involving negligence. Those would fall under workers' compensation benefits.
However, if intentional harm was caused in the workplace, a lawsuit would be an appropriate course of action. Personal injury claims can warrant much larger payouts, as they can also include damages such as emotional pain and suffering.
If you are even slightly unsure of whether to sue your employer or file for workers' compensation, we strongly advise that you call us for a free consultation. An experienced lawyer can help you make an informed decision based on the unique details of your case.
What is the statute of limitations for filing a workers' compensation claim in Illinois?
Under the Illinois Workers' Compensation Act, an individual has 3 years from the date of the injury to file a claim for benefits. This also includes filing an Application for Adjustment of Claim, which may be necessary if there are unexpected expenses or long-term needs that arise due to the injury.
LOCAL PLASTICS COMPANY PAYS $600,000 FOR PHANTOM LADDER
Ms. Loggans and her firm were able to obtain a $600,000 settlement for a truck driver who fell from a ladder at a local plastics company. The plaintiff was making a delivery to the company at their trucking dock.
He was climbing down a custom-made 2×4 ladder that was placed against the trucking dock. It was missing the step near the bottom of the ladder. The plaintiff fell from the ladder, resulting in a jammed back when he hit the ground. The plaintiff had resulting back surgery nine months later.
The defendant in the case said the ladder that was at their truck dock was not owned by them and that someone else must have placed it there. Despite denying ownership of the ladder, the plaintiff was able to prove through employees and witnesses that other individuals had used the ladder on prior occasions. Ms. Loggans retained the services of a local safety expert experienced in local OSHA rules that showed that the ladder violated appropriate safety rules.
Illinois Work Injury Resources
View the full text of Illinois state law regarding workers' compensation.
Learn more about your rights under Illinois employment laws, file a complaint, and access various laws and rules.
View workplace safety regulations and resources from the Department of Labor's office for assuring safe and healthful working conditions.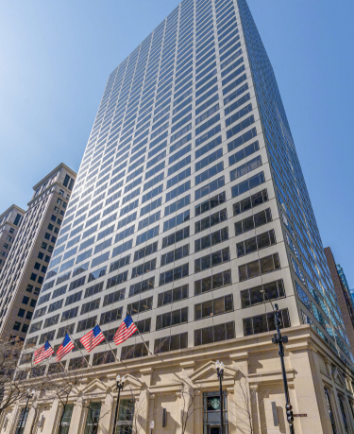 Susan Loggans Law
We all have an expectation of a safe working environment. Even the safest of workplaces can result in injuries on the job. Work injuries can not only cause emotional suffering, but have the potential to bring lifelong difficulties.
If you or your loved one has sustained an injury on the job, it is in your best interest to seek legal counsel immediately. Our law firm has a high level of expertise in workers' compensation laws and in fighting the big insurance companies. We can help you navigate the best option for receiving maximum compensation for lost wages and damages incurred.
Call (312) 201-8600 or visit our contact page to schedule a free, no-obligation consultation with our experts in Illinois law, who will provide a complete evaluation of your case.