Wrongful Death Attorney in Chicago

Wrongful Death
The sudden death of a loved one due to another's negligence can cause intense grief for members of the deceased individual's family. In addition to the emotional impact, there are often serious financial impacts due to the loss of regular income and essential household help.
Family members of those killed by the negligence of others are entitled to compensation for all forms of harm stemming from the death.
Wrongful Death Attorney
If your loved one was recently killed in Cook County because of another party's negligent or intentional conduct, it is in your best interest to immediately retain legal counsel.
Call (312) 201-8600 or visit our contact page to schedule your free, no-obligation consultation with our wrongful death attorneys. We represent clients on a contingency fee basis – meaning you pay nothing unless you win.
Common Causes of Wrongful Death
Wrongful death claims can arise from a number of possible fatal causes. Some of the most frequent reasons that wrongful death lawsuits and survival actions are filed in the State of Illinois include, but are not limited to: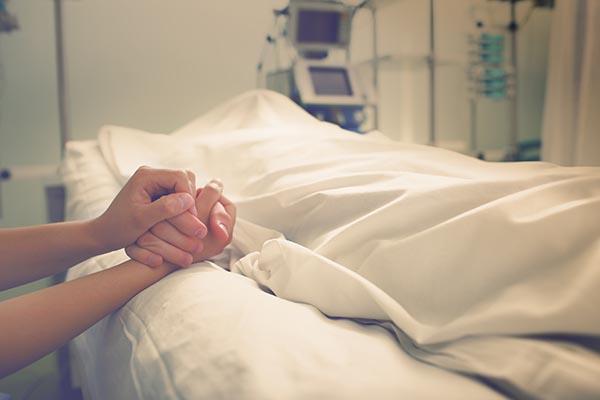 Each year, more than 1,000 people die in auto accidents on Illinois roadways.
The "Fatal Four" reasons for construction site fatalities include falls, caught betweens, struck by, and electrocution.
The most common causes of medical malpractice include: failure to diagnose, prescription errors, misdiagnosis, drug recalls, preventable hospital infections, failure to treat, and surgical and anesthesia errors.
4. Murder
In Cook County, Illinois alone, more than 1,000 homicides took place in 2021, with 927 of those being gun-related.
When a nursing home or assisted living facility fails to adequately care for a resident or hires a dangerous employee, senior citizens can suffer serious or even fatal injuries and emotional harm.
People who suffer serious injuries, and the loved ones of people suffering death on another's property due to dangerous conditions, can be entitled to compensation for any damages resulting from the accident.
Each year, defective and unsafe products lead to 29.4 million injuries and 21,400 deaths in the United States.
Employees who sustain injuries on the job are entitled to benefits under the Illinois workers' compensation system, regardless of who was at fault.
Frequently Asked Questions
What is the difference between a wrongful death and survival action lawsuit?
A survival action is a lawsuit that the deceased individual would have been able to file had they lived. A wrongful death action is a claim for compensation for the harm suffered by the deceased individual's family.
Who can file a wrongful death lawsuit?
Family members of an individual killed due to another's negligence can file a wrongful death claim for their emotional and financial losses.
What is the statute of limitations for wrongful death claims?
The statute of limitations for most wrongful death claims in Illinois is two years, making it critical for families to seek legal representation as soon as possible.
Can an at-fault party still be held accountable if they aren't convicted in a criminal trial?
Even if an at-fault party is not charged with a criminal offense or convicted in a criminal prosecution, they could still be held liable for damages in a civil case, such as a wrongful death lawsuit or survival action, as the standard of proof is much lower.
A popular example of this distinction is the case against OJ Simpson, who was found not guilty in the criminal trial for the murder of his ex-wife, Nicole Brown Simpson and her friend Ron Goldman, but was found liable in the civil trial for committing the homicides willfully and wrongfully, with oppression and malice.
$4 MILLION SETTLEMENT FOR WRONGFUL DEATH OF A SINGLE MOTHER
A mother of five young children was killed when she was struck by a vehicle that had been struck by a Chicago Fire Department ambulance during a request for an emergency call. The City of Chicago employees failed to follow procedures when approaching the intersection, causing them to hit a vehicle that then struck the decedent. The City of Chicago settled the case for 4 million dollars for the benefit of the five minor children. The city contended that because they were on an emergency run, they had the right to disobey traffic signals.
Wrongful Death Resources
View aggregated Illinois motor vehicle crash data, including crash data trends and stats broken down by county, city, and victim type.
View data on fatal work injuries in the State of Illinois, including types of accidents, industry and occupation.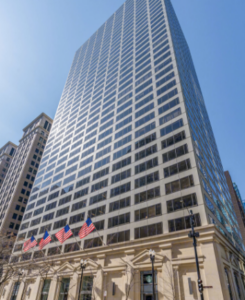 Susan Loggans Law
If your loved one was killed by another party's negligent or intentional conduct, we strongly advise against speaking to any insurance agents until you have legal representation.
Susan E. Loggans & Associates has a fierce reputation in Chicago and the greater Cook County area for getting fair compensation for surviving family members to cover all resulting financial losses and emotional harm. We will handle all of the investigative legwork and paperwork so your family can focus on processing your grief.
Call (312) 201-8600 or visit our contact page to schedule a free, no-obligation consultation with our experts in wrongful death claims, who will provide a complete evaluation of your case.