Chicago Premises Liability Lawyer

Premises Liability
Premises liability is an extremely broad area of tort law, which involves civil claims by people injured as the result of another party's conduct. Most people who suffer serious injuries on another's property due to certain dangerous conditions may be entitled to compensation for all damages incurred from the accident, including financial, physical and emotional losses.
Chicago Premises Liability Attorney
It's not uncommon for negligent parties to claim that the victim's injuries were the result of their own negligence. For this reason and many others, if you have suffered catastrophic injuries or if a loved one was killed because of a dangerous condition on another's property, it is critical that you not speak to any insurance company representatives without legal representation.
Call (312) 201-8600 or visit our contact page to schedule your free, no-obligation consultation with our personal injury attorneys. We represent clients on a contingency fee basis – meaning you pay nothing unless you win.
Types of Premises Liability Cases
Susan E. Loggans & Associates helps people involved in a wide variety of premises liability lawsuits. Some of the most common kinds of incidents that our firm handles include, but are not limited to: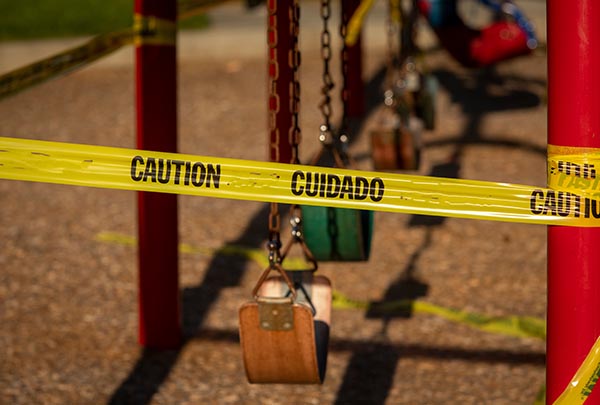 The phrase "slip and fall" implies a certain degree of clumsiness. In many cases, property owners claim that the injured party is to blame for not paying closer attention to their surroundings. In reality, many slip and fall accidents are the direct result of third parties failing to properly maintain their property. When a property owner is aware of an unsafe condition, any person who suffers injuries as a result may be entitled to compensation for lost wages, medical bills, and other associated costs.
The City of Chicago's Residential Landlord and Tenant Ordinance (RLTO) established the rights and obligations of landlords and tenants in the rental of Chicago apartments. Under the RLTO, landlords are expected to comply with certain requirements and maintain their premises to keep tenants safe. When a landlord fails to do so, tenants have several options, including an "injunctive relief," which allows tenants to be compensated for any damages they have suffered.
In colonial times, alcoholic beverages were sold by the dram, which equals approximately an eighth of a fluid ounce. By legal definition, a dram shop is a bar, tavern, or another establishment that sells alcoholic beverages. The State of Illinois' Liquor Control Act of 1934 created a cause of action against owners of such businesses for physical injuries to people, damage to tangible property, or loss of society caused by an intoxicated person.
If you've had an injury occur because a property owner failed to conduct frequent inspections, you may be entitled to compensation. While property inspection requirements vary based on the type of estate, common examples include inspection of fire extinguishers and security alarms to ensure they are functional and effective.
If an amusement park's grounds or facilities are not maintained in a reasonable manner that prevents foreseeable injuries, owners could be liable for damages incurred by injury or death. Some cases could also involve a product liability claim, if the injury or death results from defective ride equipment or machinery.
6. Defective Surfaces
Common examples of defective surfaces include uneven pavement, missing or broken stairs, and loose floor tiles, which can easily cause bodily harm or even death if left unattended to.
When an individual is attacked or suffers serious injuries due to a property owner's failure to secure the premises, the property owner could be liable for the victim's medical bills, lost wages, and other damages.
Frequently Asked Questions
When is a property owner liable for the safety of invitees to their property?
A property owner is liable for physical harm caused to their guests by a condition of their property if they:
Know, or should know, of the condition, and that it presents an unreasonable risk of harm to guests;
Should expect that guests will not discover or realize the danger on their own; and
Fail to exercise reasonable care to protect their guests against the danger.
The Restatement (Second) of Torts provides a few exceptions to this, including:
Distraction Exception
A possessor of land is not liable for physical harm caused to invitees by any activity or condition on the land whose danger is known or obvious to others, unless the property owner should anticipate harm despite the obviousness of the potential for harm.
Deliberate Encounter
If the invitee is entitled to make use of public land in which there is a known or obvious danger, it stands to reason that the property owner should anticipate the potential for harm.
Can a property owner be held liable if a trespasser was injured or killed on their property?
Generally speaking, a property owner does not have a duty of safety for anyone unlawfully entering property without permission. However, any intentional harm to a trespasser or disregard for their safety could warrant a claim in premises liability law.
Several factors come into play in determining liability, including whether the owner knew the trespasser was onsite or had advanced notice that it would be a possibility. For example, if a property owner knows that people commonly take a shortcut through their property, they could owe a trespasser a duty of reasonable care.
For more information on the duty of care for trespassers, refer to the State of Illinois' Jury Instructions for premises liability claims.
What are the duties of care required for property owners, licensees, invitees and trespassers?
The Illinois Civil Pattern Jury Instructions for premises liability establish different levels of duty of care for property owners and licensees, invitees, and trespassers. Respective duties of care are as follows, in descending order:
Absolute liability for hazardous or inherently dangerous activity;
Highest degree of care (applies to common carriers);
Ordinary care for the safety of any persons lawfully on the property; and
Refraining from willful and wanton conduct to injure trespassers.
Is there a limit to the amount of compensation I can receive from a premises liability claim?
The State of Illinois' Premises Liability Act and the Civil Justice Reform Amendments of 1995 attempted to place a $500,000 cap on compensatory damages for noneconomic injuries. The Supreme Court of Illinois, however, declared this limit as unconstitutional as a whole in its decision in Best v. Taylor Machine Works, 179 Ill. 2d 267, 689 N.E.2d 1057 (1997). There is currently no cap on compensatory damages for noneconomic injuries.
Is there a statute of limitations for filing a premises liability claim?
In the State of Illinois, a premises liability claim must be filed within two years of the incident.
$1.95 MILLION AGAINST A LANDLORD FOR A FIRE IN BUILDING
Ms. Loggans was able to obtain a settlement for the estate of a 65-year old man and his 85 year old mother that died from smoke inhalation following a fire on the first floor of a building where they occupied the second floor. The fire occurred in the middle of the night and was caused by intoxicated, uninsured tenants on the first floor. Ms. Loggans sued the landlord because he failed to have working smoke detectors in the hallway, even though the defendant had working smoke detectors in the apartments. The firm tracked down the fire investigator and took depositions of multiple eyewitnesses. It was established that there were no smoke detectors as required by the Chicago Code. As a tough Chicago premises liability lawyer, Ms. Loggans was able to obtain the policy limit from the landlord who owned the property. Ms. Loggans discovered that the landlord brought in pictures allegedly showing smoke detectors that he claimed were in place prior to the fire. Ms. Loggans proved that the pictures were false and taken after the fire.
Chicago Premises Liability Resources
Read the full text for civil jury instructions for premises liability actions, including the burdens of proof required for distractions, deliberate encounters, and injuries to trespassing children.
Read the full text of the State of Illinois' Premises Liability Act.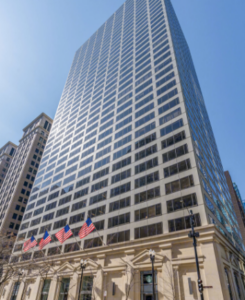 Susan Loggans Law
Property owners have a responsibility to provide a safe environment for those who visit their home or business.
If you have sustained injuries or your loved one was killed on another's property in the City of Chicago or the Greater Cook County area, it is in your best interest to immediately retain legal counsel. Insurance companies will be quick to provide a settlement, which will not likely include fair compensation for emotional pain and suffering, and projected future medical expenses or lost wages.
Call (312) 201-8600 or visit our contact page to schedule a free, no-obligation consultation with our experts in premises liability claims, who will provide a complete evaluation of your case.