Distracted Driving Accident Lawyer

Distracted Driving Accident
While cell phones have been the popular target of laws and criticism relating to prohibitions while driving, the phrase "distracted driving" actually includes a number of dangerous behaviors that cause motorists to take their eyes off of the road. When a person behind the wheel of a motor vehicle in Illinois does not maintain a focus on the road, even a momentary distraction can be enough to cause a devastating crash.
When a driver causes an accident because he or she was distracted by a cell phone or some other hazard, that individual could be considered negligent and thus liable for all victims' injuries. Preservation of evidence and having as many witnesses as possible can be enormously helpful in these types of cases.
Distracted Driving Lawyer in Chicago
If you suffered severe injuries or your loved one was killed as the result of a distracted driver's negligence in the Chicagoland area, it is in your best interest to quickly seek legal representation. Susan E. Loggans & Associates represents clients involved in various types of car crashes in communities all over Cook County, such as Chicago, Des Plaines, Berwyn, Burbank, Calumet City, and many others.
Chicago personal injury attorney Susan E. Loggans can fight to get you compensation for all of your past and future lost wages, medical expenses, and pain and suffering. Call (312) 201-8600 today to have our lawyer review your case and discuss all of your legal options during a free initial consultation.
Susan E. Loggans & Associates provides legal services a contingency fee basis, which means you will not pay one cent unless you receive a financial award.
Illinois Distracted Driving Laws
625 Illinois Compiled Statute 5/12-610.2 establishes that a person cannot operate a motor vehicle on a roadway while using an electronic communication device to compose, send, or read an electronic message. Under the same statute, those terms are defined as follows:
Electronic Communication Device

An electronic device, including but not limited to a wireless telephone, personal digital assistant, or a portable or mobile computer while being used for the purpose of composing, reading, or sending an electronic message, but does not include a global positioning system or navigation system or a device that is physically or electronically integrated into the motor vehicle.

Electronic Message

A self-contained piece of digital communication that is designed or intended to be transmitted between physical devices. Electronic message includes, but is not limited to electronic mail, a text message, an instant message, or a command or request to access an Internet site.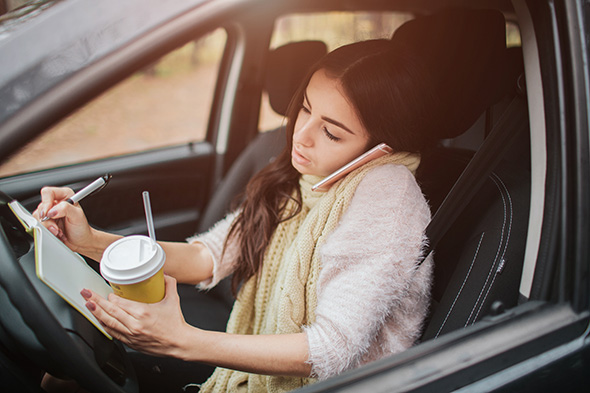 The statute does provide certain exceptions. Such electronic communication prohibitions do not apply to the following:
A law enforcement officer or operator of an emergency vehicle while performing his or her official duties;
A driver using an electronic communication device for the sole purpose of reporting an emergency situation and continued communication with emergency personnel during the emergency situation;
A driver using an electronic communication device in hands-free or voice-activated mode;
A driver of a commercial motor vehicle reading a message displayed on a permanently installed communication device designed for a commercial motor vehicle with a screen that does not exceed 10 inches tall by 10 inches wide in size;
A driver using an electronic communication device while parked on the shoulder of a roadway; or
A driver using an electronic communication device when the vehicle is stopped due to normal traffic being obstructed and the driver has the motor vehicle transmission in neutral or park.
Distracted driving offenses usually result in citations being issued, but it is important to note that violations of 625 Illinois Compiled Statute 5/12-610.2 are considered primary offenses. Unlike other states in which law enforcement must witness some other criminal offense in order to issue a ticket to an alleged offender, authorities in Illinois can stop offenders based solely on distracted driving offenses.
Types of Distractions While Driving
The wording of Illinois' distracted driving law heavily implicates cell phone use. Mobile phones indeed account for a number of possible distractions, and talking, dialing, browsing, or text messaging can be especially dangerous because it involves all three types of possible distractions:
Visual

A distraction that takes the driver's eyes off the road.

Manual

A distraction that takes the driver's hands off the wheel.

Cognitive

A distraction that takes the driver's mind off the task at hand.
It is important to understand that there are several other possible distractions that can result in crashes. A few common distractions include, but are not limited to:
A few of the most frequent causes of bus accidents in Chicago include, but are not limited to:
Eating and drinking
Talking to passengers
Grooming
Reading
Using Global Positioning system (GPS) or some other navigation system
Watching in-vehicle entertainment
Adjusting audio or climate controls
Smoking
Pets
Reaching for an object that fell to the floor
Illinois Distracted Driving Accident Resources
View a distracted driving safety brochure from the Illinois State Police. The brochure discusses state law regarding distracted driving and provides answers to frequently asked questions. You can also read about ways to avoid being distracted.
The National Safety Council is a 501(c)(3) nonprofit public service organization that eliminates preventable deaths at work, in homes and communities, and on the road through leadership, research, education, and advocacy. Find facts about distracted driving, a safe driving kit, and distracted driving research on this section of the National Safety Council website. You can also read about the underreporting of crash data and distracted driving awareness campaigns.
NHTSA is the Department of Transportation agency "responsible for keeping people safe on America's roadways." NHTSA identifies its mission as "Save lives, prevent injuries and reduce economic costs due to road traffic crashes, through education, research, safety standards and enforcement activity." View distracted driving statistics, research, and awareness videos on this website.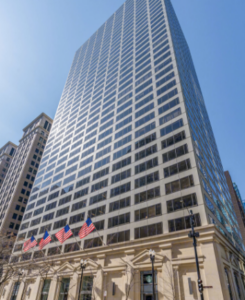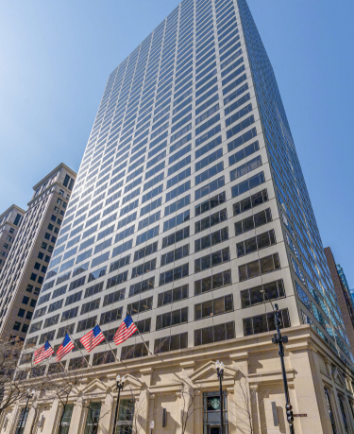 Susan Loggans Law
Did you sustain catastrophic injuries or was your loved one killed by a distracted driver in northern Illinois? You will want to immediately contact Susan E. Loggans & Associates.
Susan E. Loggans is a skilled personal injury lawyer in Chicago who helps accident victims in Elmhurst, Evanston, Oak Forest, Park Ridge, Elgin, and many surrounding areas of Cook County. Our attorney can provide a complete evaluation of your case as soon as you call (312) 201-8600 or fill out an online contact form to receive a free, no-obligation consultation.