Hit and Run Lawyer in Chicago

Hit and Run
Confusion and concern are common emotions for all parties involved in motor vehicle accidents, but Illinois state law specifically requires the people involved to do certain things. When a negligent motorist flees the scene of a crash, it is commonly referred to as a "hit and run" accident.
Hit and run crashes may involve other motor vehicles, but victims can also include pedestrians, motorcyclists, and bicyclists. When a negligent driver leaves the scene of a crash without providing any information, victims often feel as though they are forced to pay all related expenses out of their own pockets.
Hit and Run Lawyer in Chicago
Did you sustain serious injuries or was your loved one killed in a hit and run crash anywhere in Cook County? Do not make any statements to insurance company representatives until you have first contacted Susan E. Loggans & Associates.
Chicago personal injury attorney Susan E. Loggans represents clients in Des Plaines, Berwyn, Chicago, Elgin, Evanston, and many surrounding communities in the greater Chicagoland area. Call (312) 201-8600 to have our lawyer provide a complete evaluation of your case during a free, no-obligation consultation.
Susan E. Loggans & Associates provides legal representation on a contingency fee basis, which means that you will not be charged anything unless you obtain a monetary award.
Illinois Hit and Run Law
Under 625 Illinois Compiled Statute 5/11-403, the driver of any vehicle involved in a motor vehicle accident resulting in injury to or death of any person or damage to any vehicle which is driven or attended by any person is required to give his or her name, address, and registration number. Upon request and if available, such drivers must also exhibit their driver's licenses to the person struck or the driver or occupant of or person attending any vehicle collided with as well as render to any person injured in such accident reasonable assistance, including the carrying or the making of arrangements for the carrying of such person to a physician, surgeon or hospital for medical or surgical treatment when it is apparent that such treatment is necessary or if such carrying is requested by the injured person.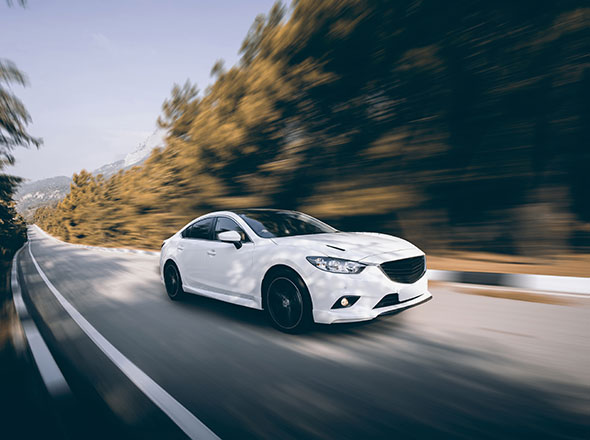 Failure to comply with the requirements of 625 Illinois Compiled Statute 5/11-403 can lead to a driver facing criminal charges. Classifications of criminal offenses depend on the type of damage causes, but offenses are graded as follows:
Damage to Another Vehicle — Class A misdemeanor;
Injury to Any Person — Class 2 felony; and
Death of Any Person — Class 1 felony.
When another driver is convicted in a criminal court of a hit and run offense, it also makes that individual civilly liable to the victims in the crash. Such victims can file lawsuits against the negligent drivers to seek compensation for economic damages such as medical expenses and lost wages as well as noneconomic damages for pain and suffering or emotional distress. A jury may also award punitive damages (also referred to as exemplary damages or vindictive damages) specifically to punish offenders for reckless conduct such as driving under the influence (DUI).
Uninsured Motorist Claims for Hit and Run Crashes
Many people who are injured as the result of hit and run drivers are extremely concerned that the negligent motorist will never be caught. The good news is that even is the driver is never brought to justice, a victim can usually recover compensation through an uninsured motorist claim with his or her own automobile insurance provider.
All liability insurance policies in Illinois are required under state law to automatically include uninsured motorist coverage at the legal minimum requirements for bodily injury or death. The only exception to this rule is if the consumer specifically selects lower limits in writing.
Uninsured motorist (also referred to simply as UM) coverage can provide many of the same types of compensation that a victim would attempt to seek from the negligent motorist. While people may feel more comfortable dealing with their own insurers, it is critical to remember that all insurance companies are businesses that make money by paying as little as possible to resolve injury claims.
Following any hit and run crash, you will always want to seek legal representation. A personal injury attorney might not only be able to help locate the at-fault driver, but the lawyer will definitely be able to protect all of your rights and know how to negotiate for a maximum settlement if you must submit an uninsured motorist claim.
Cook County Hit and Run Resources
The CPD will occasionally post alerts seeking the public's help when there has been a hit and run accident in the city. Visit this section of the CPD website to view all of the most recent community alerts. Alerts can be sorted by tags, such as specific districts.
All drivers involved in Illinois traffic crashes must file crash reports if the crashes caused a death, bodily injury, or more than $1,500 of property damage when all drivers are insured. On this website, you can learn how to obtain a copy of a crash report handled by the Illinois State Police. You can also find instructions relating to accidents on an Illinois Toll Way or a freeway in the Chicago metro area (Cook County).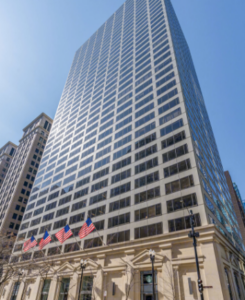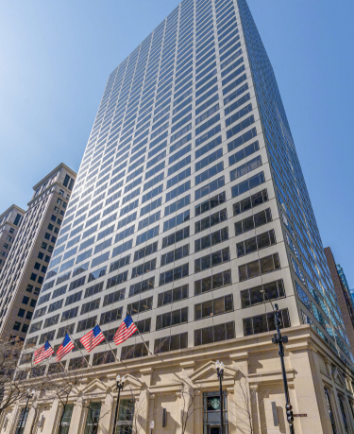 Susan Loggans Law
If you suffered catastrophic injuries or your loved one was killed in a hit and run crash anywhere in northern Illinois, it is in your best interest to retain legal counsel as soon as possible. Susan E. Loggans & Associates helps people all over Cook County, including Calumet City, Burbank, Oak Forest, Elmhurst, Park Ridge, and many other nearby communities.
Susan E. Loggans is an experienced personal injury attorney in Chicago who will work tirelessly to make sure that you recover all of the compensation you need and deserve. She can review your case and help you understand all of your legal options when you call (312) 201-8600 or fill out an online contact form to schedule a free initial consultation.