Illinois Aviation Accident Lawyer

Aviation Accidents
While air travel is statistically safer than other modes of transportation, airplane accidents typically involve more people and cause more injuries and fatalities than other types of accidents.
In addition to the possibility of death, passengers can sustain in-flight injuries of varying severity, involving slip and fall accidents, being struck by objects, or the negligence of other parties. In addition to potential punitive damages, victims may be entitled to compensation for future medical bills, loss of income, and emotional pain and suffering.
Chicago Aviation Accident Lawyer
If you have suffered severe injuries, or if a loved one was killed in an aviation accident in Chicago or the Greater Cook County area, it's important to speak with an attorney as soon as possible. Due to the legal complexities surrounding aviation claims, we can't stress enough that you shouldn't speak to any insurance company representative without legal counsel.
Call (312) 201-8600 or visit our contact page to schedule your free, no-obligation consultation with our personal injury attorneys. We represent clients on a contingency fee basis – meaning you pay nothing unless you win.
Types of Aviation Accidents
Susan E. Loggans & Associates has a strong reputation for negotiating on behalf of clients with such aviation accident issues as: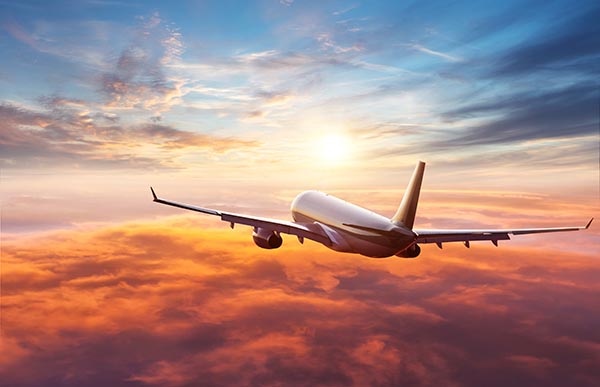 A common carrier is a company offering transportation at published rates to the general public, including major airlines. Common carriers are held to a much higher standard of care than other transportation companies, and any breach of its duty of care to passengers may hold the carrier liable to victims for any injuries suffered. Insurance companies for common carriers will often attempt to get accident victims to quickly agree to a financial settlement in order to avoid litigation. Such offers typically fail to account for the full lifetime of care required, making it especially important to seek legal counsel prior to speaking with any insurance representative.
Traveling can be stressful enough. The last thing you need is to sustain an injury, especially one caused by another's negligence. It could leave you stranded waiting for medical care, with large hospital bills, and even unable to work as a result. If you have sustained an injury while on a personal or business-related trip due to another's negligence, you could be entitled to payment for your damages. The award should cover all costs associated with your injury, including medical bills, rehabilitation costs and additional expenses.
Crashes and Accidents
Following a plane crash, multiple Federal and State agencies will immediately initiate investigations into possible causes. The size and scope of most airline accidents can make the ensuing investigations especially challenging. The Aviation Disaster Family Assistance Act of 1996 set forth Federal resources for providing information, services, and support to family members of passengers involved in plane crashes. However, due to the complexities involved in such cases, it is imperative that families of victims seek immediate legal counsel to help navigate the process and ensure maximum compensation.
We also represent people who have been injured or have lost loved ones in such airline accidents as:
Commercial airline
Air medical services (air ambulance, Life Flight)
Regional carrier
International airline
Terrorist-related airline
Private or charter airline
General aviation
Frequently Asked Questions
What is the statute of limitations for filing an aviation accident claim?
The statute of limitations can vary based on where the accident occurred and who the claim is filed against. For example, cases involving international travel must be filed within two years. Cases against the Federal government, such as those involving weather reporting or air traffic control errors, must go through a Federal Tort Claims process within two years. Claims against the estate of someone who has since passed must be filed within 6 months. Due to the variance in deadlines, it is important to speak to an expert attorney as soon as possible.
What types of evidence can be used in an aviation accident claim?
The location of the accident plays a large role in how an aviation accident case is handled – and that can be tricky to determine. When an airplane crashes into a body of water, recovery of wreckage or victim remains may be impossible. In some cases, wreckage could be strewn across a very large area.
Other types of evidence that are important to review include, but are not limited to:
Air traffic control records
Cockpit voice recorders
Crash photos
Flight data recorders (black boxes)
Flight plans
Maintenance and inspection records
When one suffers in-flight injuries, the evidence may be more limited. If you are injured in an aviation accident not involving a crash, take photos of the accident scene and attempt to preserve any evidence that could be beneficial to your personal injury case.
Cook County Aviation Accident Resources
View preliminary accident and incident notices, final aviation accident reports, and investigation policies and forms.
View final accident reports by the NTSB, an independent Federal agency charged by Congress with investigating every civil aviation accident in the United States.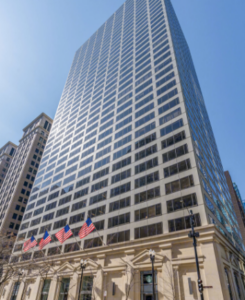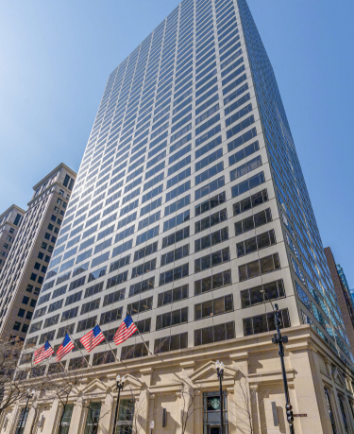 Susan Loggans Law
Susan E. Loggans & Associates has successfully represented passengers and crew members involved in commercial aviation litigation, in addition to crashes involving private aircraft.
Aviation accidents can be among the scariest of incidents, as we are often powerless to affect the outcome. Whether you are a survivor or have lost a loved one in such an accident, we will fight tirelessly to bring justice and ensure you are fairly compensated for current and future medical expenses, as well emotional pain and suffering.
Call (312) 201-8600 or visit our contact page to schedule a free, no-obligation consultation with our experts in personal injury claims, who will provide a complete evaluation of your case.