Product Liability Attorney

Products Liability
Each year, millions of Americans suffer injuries due to dangerous or defective products. Many injuries resulting from unsafe products are catastrophic, with victims being left unable to work or requiring months or years of medical rehabilitation. Multiple parties could be liable for medical bills, lost wages, and other damages resulting from defective or dangerous products.
Product Liability Attorney in Chicago
If you have sustained severe injuries or a loved one has died due to a dangerous or defective product, it is in your best interest to seek immediate legal representation. This is important for both the strength of your case and for protecting more innocent people from suffering similar injuries, or even death.
Call (312) 201-8600 or visit our contact page to schedule your free, no-obligation consultation with our personal injury lawyers. We represent clients on a contingency fee basis – meaning you pay nothing unless you win.
Types of Product Liability Claims
Strict Liability
Strict liability applies to products that, if defective, could be expected to cause physical harm to the consumer. The plaintiff does not need to prove a defendant's negligence, but they must prove of the following:

The product causing injury was in an unreasonably dangerous and defective condition when it left the manufacturer's control; 

The product was defectively designed or manufactured; or

The manufacturer, distributor, or retailer

failed to warn of the dangerous condition

of the product
Negligence
In a negligence action, the plaintiff must prove that the defendant failed to exercise ordinary care in the design, production, and distribution of a product that subsequently caused injury to the plaintiff.
 A negligence action includes three basic elements:
The defendant had a duty of care to the plaintiff

The defendant breached the duty of care

The breach directly caused injury to the plaintiff
Breach of Warranty
In a breach of warranty case, the plaintiff must prove that an express or implied warranty applied to the product and that it failed to meet the terms of the warranty.
Types of Product Liability
Susan E. Loggans & Associates specializes in many types of Product Liability cases, such as:
Frequently Asked Questions
What are the most common products involved in product liability claims?
Common products include, but aren't limited to:
Airbags
Boats
Children's toys
Construction equipment
Cribs
Electrical equipment
Firearms
Food or drink products
Heavy machinery
Household appliances
Machinery
Medical devices
Motor vehicle parts
Pharmaceuticals
Recreational goods
Tools
Toxic chemicals
What is the statute of limitations for product liability cases?
In the State of Illinois, product liability cases must be filed within two years from the date the product was purchased or acquired. In cases involving property damage from the use of a defective product, the statute of limitations is five years.
How can I ensure a strong case?
It's important to keep as much information as possible about the product, including original packaging, receipts, and of course the faulty product itself.
Illinois Product Liability Resources
View Illinois product recalls, provided by the Office of the Illinois Attorney General

View national product recalls 
View the full text of civil jury instructions for product liability cases, as drafted by the Supreme Court Committee on Jury Instructions in Civil Cases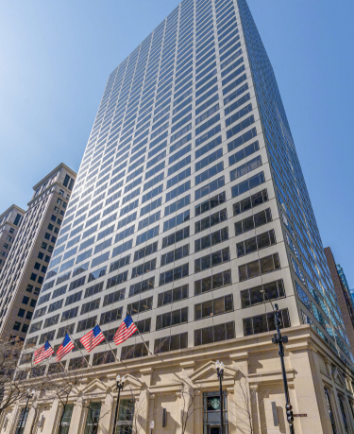 Susan Loggans Law
When a consumer suffers injuries due to a defective product, several parties could be held liable. If you have been injured due to negligence, it is likely that many others have also suffered or will suffer similar injuries. To ensure the most aggressive compensation and protect others from a similar fate, it is important to seek legal counsel immediately. 
Susan E. Loggans & Associates has a strong reputation in Chicago and the greater Cook County area for protecting our community from product defects.
Contact our office immediately to discuss your options and lawful rights to compensation. Call (312) 201-8600 or visit our contact page to schedule a free, no-obligation consultation with our experts in product liability claims, who will provide a complete evaluation of your case.